SMART Transportation Division member Jeff Jones of Local 202 (Denver, Colo.) passed away on Feb. 9, 2022, after a switching accident in Globeville rail yard in Denver.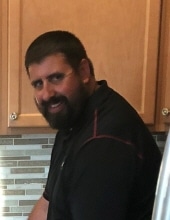 Brother Jones, of Northglenn, Colo., was a member of our union for more than a decade, joining in August 2011, and worked as a conductor for BNSF. In addition to Local 202, he previously was a member of Locals 945 (La Junta, Colo.) and 113 (Winslow, Ariz.).
Services for Brother Jones will take place March 5 at Heritage Arrowhead Funeral Center, 7545 W. Rose Garden Lane in Glendale, Ariz., with visitation at 2 p.m. and funeral at 3. KN95 masks will be provided.
The National Transportation Safety Board (NTSB) and SMART-TD National Safety Team both are investigating the circumstances of the accident that claimed Brother Jones' life.
Brother Jones was the second TD rail member who has lost their life while in service this year.
On Jan. 15, Emily Anne Herrera (nee Purcell), 26, a Local 262 (Boston, Mass.) member and an Amtrak conductor, passed away after falling at Westerly Station in Rhode Island.
She is survived by her husband, Christopher, a member of Local 1462 in Boston who also is an Amtrak conductor; two stepsons, Chris and Noah Herrera; and two daughters-in-law, Brenda and Arianna.
Her death also is being investigated by the NTSB.
SMART Transportation Division expresses its sincere condolences to the families and friends of both Brother Jones and Sister Herrera as well as their brothers and sisters in Locals 202 and 262.