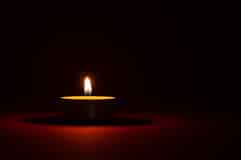 Jaime Garcia-Perez, 48, a member of our union for more than 15 years out of Local 23 (Santa Cruz, Calif.), passed away Sept. 3 from complications of COVID-19. He was an operator for the Santa Cruz Metro ParaCruz.


"Jaime, who worked at ParaCruz for nearly 17 years, had an unwavering work ethic and the utmost respect from everyone here at Metro. He was an integral part of ParaCruz from Day One," GCA Vice General Chairperson Nathanael Abrego and General Chairperson James Sandoval said in a letter to membership. "A hard-working man and full of passion, integrity, and respect. When the workday got hard, we leaned heavily on the 'Jaime Factor' because he counted as two drivers. He was that good. You can always count on him to ensure our riders got to their destination on time.
"Jaime was loved by all who knew him. He will be missed."
Brother Garcia-Perez is survived by his wife of 25 years, Dawn; daughter, Madison; and son, Kaden.
An online fundraiser has been established to assist Brother Garcia-Perez's family.
SMART-TD expresses its sincere condolences to the family and friends of Brother Garcia-Perez and his brothers and sisters of Local 23.