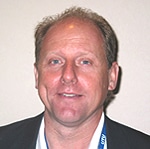 With the adjournment of the 2012 Minnesota legislative session, the Minnesota AFL-CIO, along with the UTU and other AFL-CIO member organizations, has succeeded in defending against right-to-work (for less) legislation introduced by Tea Party Republicans.
"The AFL-CIO lobbying team held every Democratic Farm Labor Party legislator in support of a Working Family Agenda that included defeat of the right-to-work (for less) legislation by convincing a core block of moderate and veteran Republicans to vote against the bill," said UTU Minnesota State Legislative Director Phil Qualy.
Additionally, said Qualy, "despite Republican control of both chambers in the state legislature, for the first time in 38 years, none of our state safety statutes has been harmed during the legislative session now ended."
Qualy commended UTU Locals 911, 1000 and 1067, which hosted Minnesota AFL-CIO training sessions on the law, which would have weakened collective bargaining rights.
"Also to be commended are UTU members and retirees who called their legislators and made the difference when the Republican leadership heard loud and clear from main street and good middle class Americans," Qualy said.