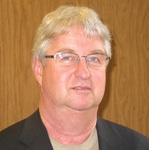 Transportation Division Missouri State Legislative Director Ken Menges asks members for their support. Next week is the final week of the 2015 legislative session and the senate is planning to debate the state's "right to work" anti-labor bill.
"We are being asked by the Mo. AFL-CIO to 'pack' the gallery of the senate next week. If any SMART member could spend a few hours in Jefferson City next week at the Capitol it would be greatly appreciated," Menges said. "I know that our schedules are hectic, but a few hours any day would be a great help."
Mo. AFL-CIO President Michael Louis said, "We are faced with the worst attack on labor and working families ever. Right to work has passed the house and now awaits floor debate to pass the senate. We must all unite to stop this unfair and unnecessary attack.
"Everyday next week, Monday through Friday, there is a very good chance that right to work will be on the senate floor. With one stroke of the pen all of the working conditions, wages and fringe benefits that have been fought for decades can be taken away from Missouri workers."
Members planning to fill the senate gallery should call the Mo. AFL-CIO at (573) 634-2115 so that they can create a schedule to spread out the crowds over the course of the week. Monday's session begins at 11 a.m. and 8:30 a.m. the rest of the week. Members can also call the Mo. state legislative board at (573) 634-3303 for further assistance.