MEMPHIS, Tenn. — Coy Marie Bradshaw Futhey, age 89, mother of UTU International President Mike Futhey, died April 3 in a nursing home here.
She was active in the Auxiliary of the UTU and its predecessor, Brotherhood of Railroad Trainmen, and served as president and legislative representative for UTU Auxiliary Lodge 755 in Memphis.
Active politically as a precinct official, she also taught Roberts Rules of Order to high school students, was a PTA president, a softball coach, held numerous offices in her church and was a member of the Order of the Eastern Star.
In addition to son Mike Futhey, Mrs. Futhey had three daughters — Bette Little and Gloria Crawford, both of Memphis, and the late Nancy Bass — as well as 13 grandchildren, 22 great grandchildren and two great-great grandchildren.
Her husband, Malcolm Futhey Sr., who died in 2003, was a member of BRT Lodge 489 at Memphis, later UTU Local 1420. He served as his local's secretary and treasurer and local chairperson, serving more than 1,000 members. He also served as his local's insurance representative.
The elder Futhey was elected a local chairperson the same year former UTU International President Fred Hardin was elected a local chairperson on Southern Railway (now part of Norfolk Southern).
The elder Futhey also served as deputy president under UTU predecessor Brotherhood of Railroad Trainmen President Parke Kennedy.
A funeral was held April 6 in Memphis.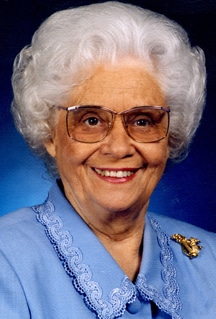 Coy Marie Bradshaw Futhey