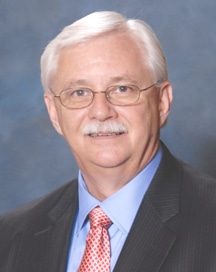 Our national rail agreement fulfills that objective.
In an economic environment that has our brothers and sisters in other industries in a vice grip of difficult times, our agreement delivers more than just a 17 percent wage increase, a 6½-year cap on health care insurance premiums, certification pay, a faster process for new hires to reach full-pay rates and no work-rules give-backs.
The 17 percent wage increase is significantly higher than the rate of price inflation – giving you a greater boost in purchasing power than any other national contract in the past 40 years.
By contrast, President Obama imposed a two-year wage freeze on federal employees, and not a day passes without news of wage and health care givebacks in other industries.
Our $200 monthly cap on health care insurance contributions is less than half what federal workers currently are paying; and is more than $140 less than the average currently paid by private-sector workers.
Health care plan design changes deliver expanded and improved health care benefits, such as personalized medicine and access to centers of excellence – benefits we never before had. Personalized medicine assure you access to the most up-to-date health care products available; and centers of excellence means that if you or a family member suffers a serious illness, you gain access to the most advanced treatment center for that illness in America.
Sadly, other organizations – unable on their own to reach a national agreement — have attacked ours.
These other organizations ignore that neutral arbitrators have previously ruled that carrier profitability is not a valid reason for increasing wages. Moreover, the Surface Transportation Board has concluded that while rail profits are up sharply, the carriers remain revenue inadequate. Captive shippers, citing higher rail profits, have lost every argument before Congress to impose caps on freight rates.
These other organizations also ignore that presidential emergency boards merely make recommendations under the Railway Labor Act. Those recommendations are subject to amendment by Congress, and if we turn our fate over to Congress, it is the House Transportation & Infrastructure Committee that will be the committee of jurisdiction. The chairman of that committee is Rep. John Mica (R-Fla.).
In recent weeks, Chairman Mica has voiced opposition to union representation for Transportation Security Administration workers, advanced legislative language to privatize Amtrak and slash transit funding, and to overturn a National Mediation Board ruling assuring that a majority of those voting determine the outcome of airline and railroad representation elections. Rep. Mica wants the NMB to count as "no" votes anyone who does not cast a ballot.
In fact, if this agreement is rejected, and third parties determine our fate, the carriers will cite federal worker benchmarks – the wage freeze and far higher health care insurance premiums — to Congress. Everything we won in this agreement is off the table if we go to a presidential emergency board, with the carriers able to resort to their original Section 6 notice.
Brothers and sisters, this agreement deserves to be ratified on its merits. It delivers "more, now."