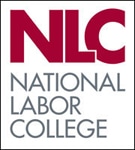 The National Labor College will conduct regional hazardous materials training workshops for railroad workers at various locations throughout the United States in 2013.
The first two workshops are five-day Hazardous Materials Chemical/Emergency Response Training Programs, that will be held in Houston, Texas, April 14-20, and Laurel, Md., May 5-10.
The workshops present Occupational Safety and Health Administration and Department of Transportation required training and also address procedures for different levels of response and worker protection in a hazardous materials emergency or release, as well as weapons of mass destruction awareness.
The training also provides components required to complete the OSHA 10-hour Outreach certification.
The training includes classroom instruction, small-group activities, hands-on drills and a simulated hazmat response in full safety gear.
The Rail Workers Hazardous Materials Training Program is funded to provide this training by a federal grant from the National Institute of Environmental Health Sciences and is targeted at rail workers at the local level.
Applicant selection will be in the following order: local residents not requiring lodging, followed by those within a 500-mile driving radius. Those requiring air transportation to attend will then be considered.
Interested parties are urged to register as soon as possible. All questions should be directed to Freddie Thomas at (301) 431-5457 or fthomas@nlc.edu.
A stipend of $625 per week is available to all training participants in these programs, except those who are able to secure regular pay through their employer, or are paid union officers.
These programs begin at 8 a.m. and end at 5 p.m. daily, with a one-hour noon lunch break.
For more information or to register online, visit: http://www.nlc.edu/~bcantrell/course_dates.htm.