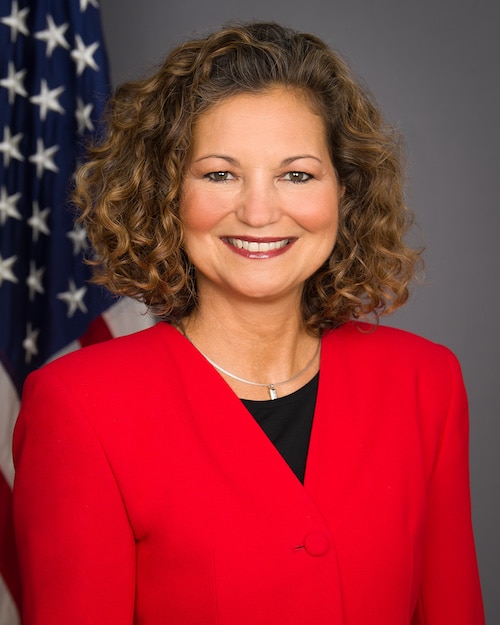 NLRB General Counsel Jennifer Abruzzo
Since her appointment as general counsel of the National Labor Relations Board (NLRB) by President Joe Biden, Jennifer Abruzzo and the NLRB have put together a track record of policy decisions that are conducive to union organizing and directly benefit the lives of workers and their families. On April 7, 2022, General Counsel Abruzzo issued one of her most-impactful memos yet when she encouraged the NLRB to outlaw employer captive audience meetings — the pernicious, bad-faith practice of forcing employees to attend mandatory meetings designed to promote antiunion misinformation. The next week, in a case called Cemex, Abruzzo formally filed a brief asking the NLRB to do so.
National Labor Relations Board (NLRB) General Counsel Jennifer Abruzzo, appointed by President Joe Biden: The decision to unionize belongs to workers, and workers alone
"This license to coerce is an anomaly in labor law, inconsistent with the [National Labor Relations Act's] protection of employees' free choice. It is based on a fundamental misunderstanding of employers' speech rights," said General Counsel Abruzzo. "I believe that the NLRB case precedent, which has tolerated such meetings, is at odds with fundamental labor-law principles, our statutory language, and our Congressional mandate. Because of this, I plan to urge the Board to reconsider such precedent and find mandatory meetings of this sort unlawful."
Simply put, the decision to unionize belongs to workers, and workers alone. Forcing employees to attend captive audience meetings is an antidemocratic practice that takes freedom away from workers and unintentionally illustrates what management often fears: That, if allowed to join together in a union, workers will be able to take power — plus higher wages, greater benefits and better working conditions — into their own hands.
If adopted, General Counsel Abruzzo's memo and brief will allow workers across the country to organize unions without having their rights at work — as well as precious time needed to complete jobs — taken away from them. It will give workers the ability to spread factual information about the benefits of unionizing without employers countering those facts with mandatory-attendance falsehood sessions. And there is a very good chance it could lead to a growth in union membership across the United States. SMART applauds General Counsel Abruzzo and urges the NLRB to swiftly implement proposals that convey that all such meetings are strictly voluntary.