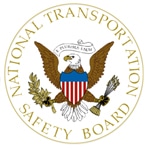 The National Transportation Safety Board on Tuesday issued its annual tally of Most Wanted Transportation Safety Improvements, adding to the list for the first time the issue of the safety of railroad tank cars carrying crude oil and ethanol.
The safety board also urged the railroad industry to adopt a technology known as "Positive Train Control" (PTC) by the end of this year.
Read the complete story at Roll Call.