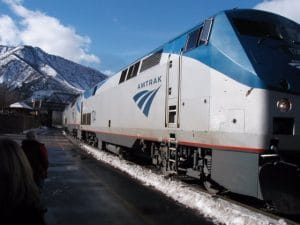 WASHINGTON — The White House fiscal year 2012 budget request submitted to Congress Feb. 14 is unexpectedly generous toward the various modes of transportation.
That said, the FY 2012 budget that emerges from a Republican-controlled House of Representatives and Democratic-controlled Senate later this year is likely to be quite different. FY 2012 begins Oct. 1.
The president's budget request is the traditional starting point for congressional budget deliberations, which this year are expected to be quite polemical and fiery. In fact, Congress still has not finalized the FY 2011 budget, almost five months into the FY 2011 fiscal year. The federal government continues to operate under what are called "continuing resolutions," which keep in place FY 2010 spending amounts.
Fiscally conservative Republicans already are on the attack against the Obama FY 2012 budget. For example, while the president's budget request would provide Amtrak and high-speed rail with billions more in funding, House Republicans will consider this week significant cuts to Amtrak's current fiscal federal funding, which, if enacted, could result in thousands of layoffs of Amtrak workers.
Substantial cuts in Amtrak funding and employment rolls would directly impact the Railroad Retirement system, placing Tier II Railroad Retirement benefits for all current and retired rail workers in jeopardy. For more on that concern, see the link at the end of this article.
The president's FY 2012 budget request includes:
$8 billion for intercity passenger rail, to include operating, capital expenditure and debt service funds for Amtrak's national intercity rail passenger network, as well as for new high-speed rail projects. The budget request intends for some of the funds to be used to accelerate refurbishment of Amtrak's Northeast Corridor linking Washington, D.C., Philadelphia, New York and Boston, and for 40 additional Acela Express train sets.
The budget request, however, requires Amtrak to compete for funds against high-speed rail projects in what President Obama calls a "race to the top process."
A request to create a more broad Transportation Trust Fund — encompassing all surface transportation project funding, including passenger and freight rail, transit and highways — is certain to spark congressional controversy. The trucking industry has long been protective of the Highway Trust Fund, which would be included in the enlarged trust fund.
$233 million for ramped-up Federal Railroad Administration safety inspections, including additional safety inspectors. A provision requiring railroads to begin paying a safety user fee totaling $80 million annually is expected to meet opposition from the carriers in the form of heavy lobbying to prevent imposition of the user charge.
$4.9 billion for the Federal Motor Carrier Safety Administration for tougher enforcement of truck and bus safety.
$22.4 billion for the Federal Transit Administration for new starts, rehabilitation of transit rolling stock and to help transit agencies continue full operations during difficult economic times.  The budget request also calls on Congress to allow some funds already earmarked for new equipment to be used, instead, for operating costs — a request made by the UTU. The budget also recommends Congress give the FTA safety oversight authority over rail transit operations.
$195 million in essential air services grants to small communities — a subsidy important to commuter airlines whose pilots and flight attendants are represented by the UTU. The program, begun in 1978 to preserve rural air service following airline deregulation, would be limited in the future to those communities already receiving essential air service grants. Separately, fiscally conservative House Republicans are pushing to eliminate the program entirely.
$5 billion for a National Infrastructure Bank, whose grants and loans could be used for a variety of transportation projects, including freight and passenger rail and transit.
To learn more about the House of Representatives attack on Amtrak and high-speed rail, click on the following link: