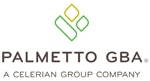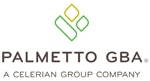 While we are coming up to the one-year anniversary of the coronavirus being present in the United States, we are happy to report that Medicare is taking action with the administration of the coronavirus vaccine across the country.
As the vaccinations roll out, we are receiving questions about the process, and we would like to share them and the answers with you. They are:
What does the vaccine cost?
The vaccine is free. Medicare will pay your provider for administering the vaccine, and you will not be charged in any way. If a provider tries to collect co-pays or any other types of funds specific to the coronavirus vaccine (such as coinsurances or deductibles), please call our office and let us know.
How is the vaccine being distributed?
Every state has its own vaccine distribution plan, and you can access that information from each state's health department. To find a listing of states and their health departments, their websites and phone numbers, please see the article "What You Don't Know May Make A Difference" on the Palmetto GBA website at www.PalmettoGBA.com/RR/Me. You can also find a listing on the Centers for Disease Control and Prevention (CDC) website at www.CDC.gov.
Where can I find out more about the individual vaccines?
There are two vaccines being used. They are Pfizer-BioNTech COVID-19 vaccine and Moderna's COVID-19 vaccine​​. Additionally, per the CDC, there are three large-scale (Phase 3) clinical trials in progress or being planned for three COVID-19 vaccines:
AstraZeneca's COVID-19 vaccine
Janssen's COVID-19 vaccine
Novavax's COVID-19 vaccine​
As each vaccine is approved and authorized, the CDC publishes information on who should or should not receive that particular vaccine based on health profiles. Additionally, the CDC will publish information to include the vaccine's ingredients, its safety and its effectiveness. This information is located on the CDC website at www.cdc.gov/coronavirus/2019-ncov/vaccines/different-vaccines.html.
Can I get my shot sooner if I pay for that?
The vaccine is available based on each state's distribution program. If someone contacts you and tells you that you can pay to either have your name put on a list to receive the vaccine (when you were not on the list yet to receive the shot) or tells you that you can pay to receive the vaccine sooner than you are scheduled for, do not believe them. These "opportunities" do not exist. And as always, do not share your personal and financial information with people who call, text or email you with any offer like this. Keep your private information private. The government will never call you and ask you for money.
If you have a question about Medicare's coverage of the coronavirus vaccine, please call Palmetto GBA's Beneficiary Contact Center at 800-833-4455, or for the hearing impaired, call TTY/TDD at 877-566-3572. Customer service representatives are available Monday through Friday, from 8:30 a.m. until 7 p.m. ET.
You are encouraged to visit the Palmetto GBA website at www.PalmettoGBA.com/RR/Me, as well as enrolling to use their free self-service internet portal, MyRRMed. MyRRMed offers you access to your healthcare data. At this time, you can use the portal to access:
Status and details of your Railroad Medicare Part B claims
Historical Medicare Summary Notices (MSNs) for your Railroad Medicare Part B claims
A listing of individuals you have authorized to have access to your private health information.
You can also submit a request to add an authorized representative or to edit or remove an existing authorized representative.
To sign up for MyRRMed, please visit the site at www.PalmettoGBA.com/MyRRMed.
---
Palmetto GBA is the Railroad Specialty Medicare Administrative Contractor (RRB SMAC) and processes Part B claims for Railroad Retirement beneficiaries nationwide. Palmetto GBA is contracted by the independent federal agency Railroad Retirement Board (RRB), which administers comprehensive retirement-survivor and unemployment-sickness benefit programs for railroad workers and their families under the Railroad Retirement and Railroad Unemployment Insurance Acts.