International Representative Peter Kennedy is the newest addition to the SMART Railroad, Mechanical and Engineering (RME) Department.
Brother Kennedy started his railroad career in September 2003 in the Maintenance of Way Department of CSX Transportation and has been a member of the Brotherhood of Maintenance of Way Employes Division (BMWED) of the Brotherhood of Teamsters for 20 years.
Kennedy is an experienced labor relations practitioner and strategist and has a knack for special projects. Most recently, he served as director of strategic coordination and research at BMWED, a position in which he oversaw major projects and initiatives impacting railroaders, including presenting the union's case before Presidential Emergency Board 250, implementing the National Paid Sick Leave for Railroad Workers Campaign, and creating a memorandum of understanding on Brightline West for the High-Speed Rail Labor Coalition.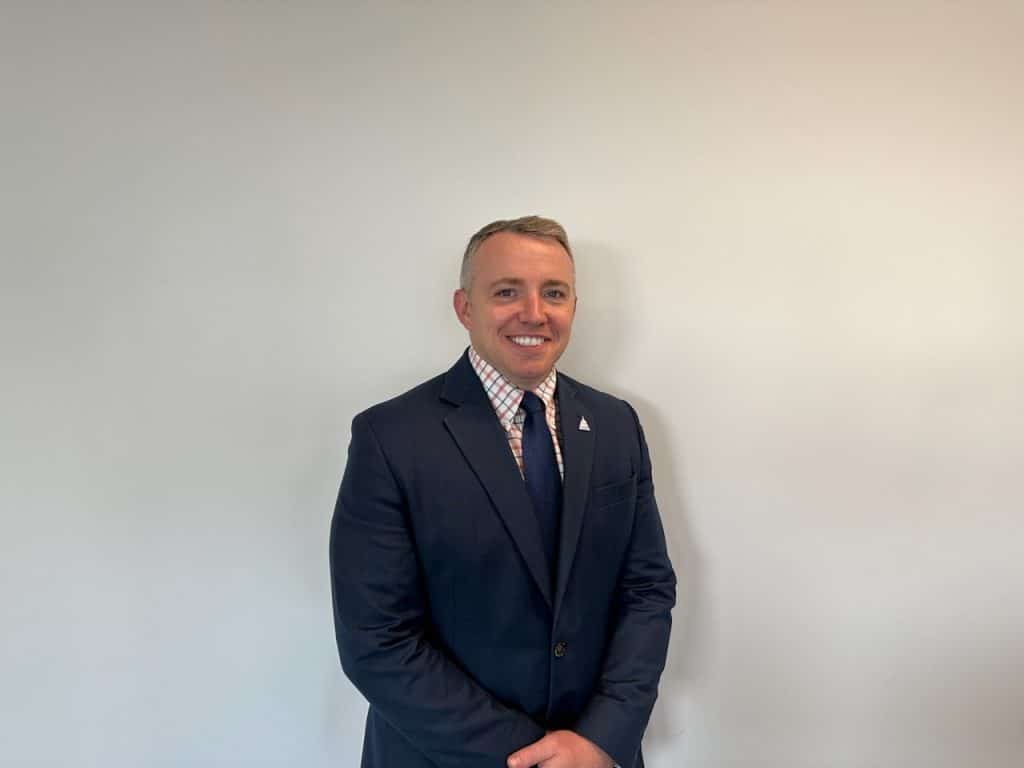 International Representative Joe Fraley, whose experience working with Kennedy was instrumental for this recruitment, is extremely enthusiastic about the new hire.
"I have worked with Peter Kennedy throughout the last two rounds of national negotiations and on several other committees including CRLO, which jointly administers the Railroad National Healthcare Plan," Fraley said. "He is a dedicated union leader who puts the members first. He is a great addition to our team."
Likewise, General Committee 2 leadership is eager to work with Brother Kennedy and make use of his fresh perspective.
"Peter's reputation in our industry is second to none," said Directing General Chairperson John McCloskey. "The local officers and members of General Committee 2 will benefit so much from his knowledge and dedication."
Financial Secretary-Treasurer Jason Busolt echoed that sentiment: "We look forward to working with him and utilizing his expertise when it comes to many different areas of the railroad. Welcome aboard, Peter!"
For outgoing International Representative Larry Holbert, Brother Kennedy's recruitment ensures the department is in competent hands.
"Without any hesitation, I am so confident of a successful future for this department and for the entire union with the assignment of Brother Peter Kennedy," Holbert said. "I have had the opportunity to work with Peter on numerous occasions, and I am truly impressed with his professionalism and knowledge of this industry."
Finally, having recently become a member of SMART Local 256 (Chicago, Ill.), Kennedy is eager to show his commitment to his new role. In his own words: "I look forward to interacting with every member at every railroad across the country and getting to know what is important to them. This is our time to renew the meaning of SMART's work and improve the workplace. I am incredibly grateful for the opportunity to serve and represent the members of the SMART Railroad, Mechanical and Engineering Department."