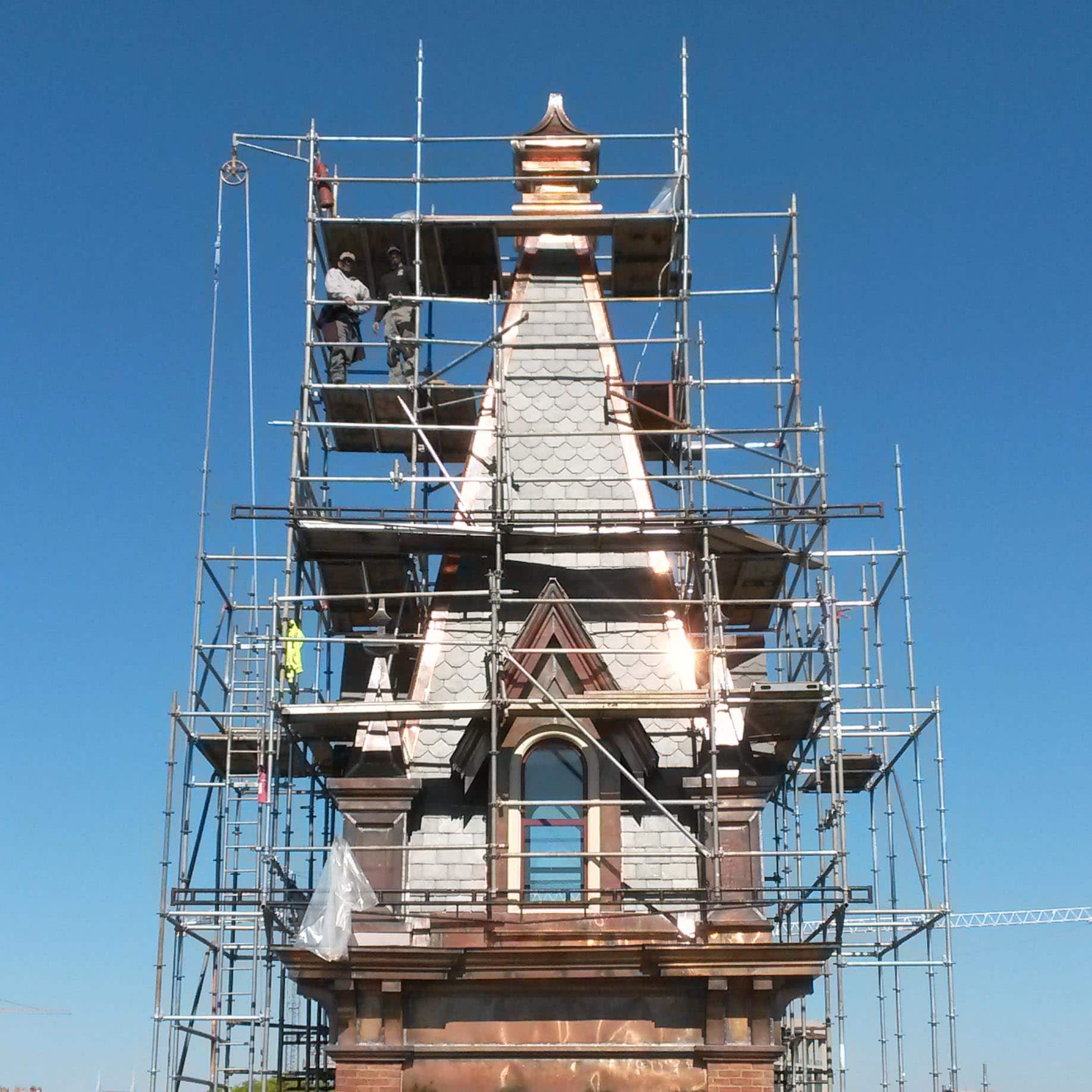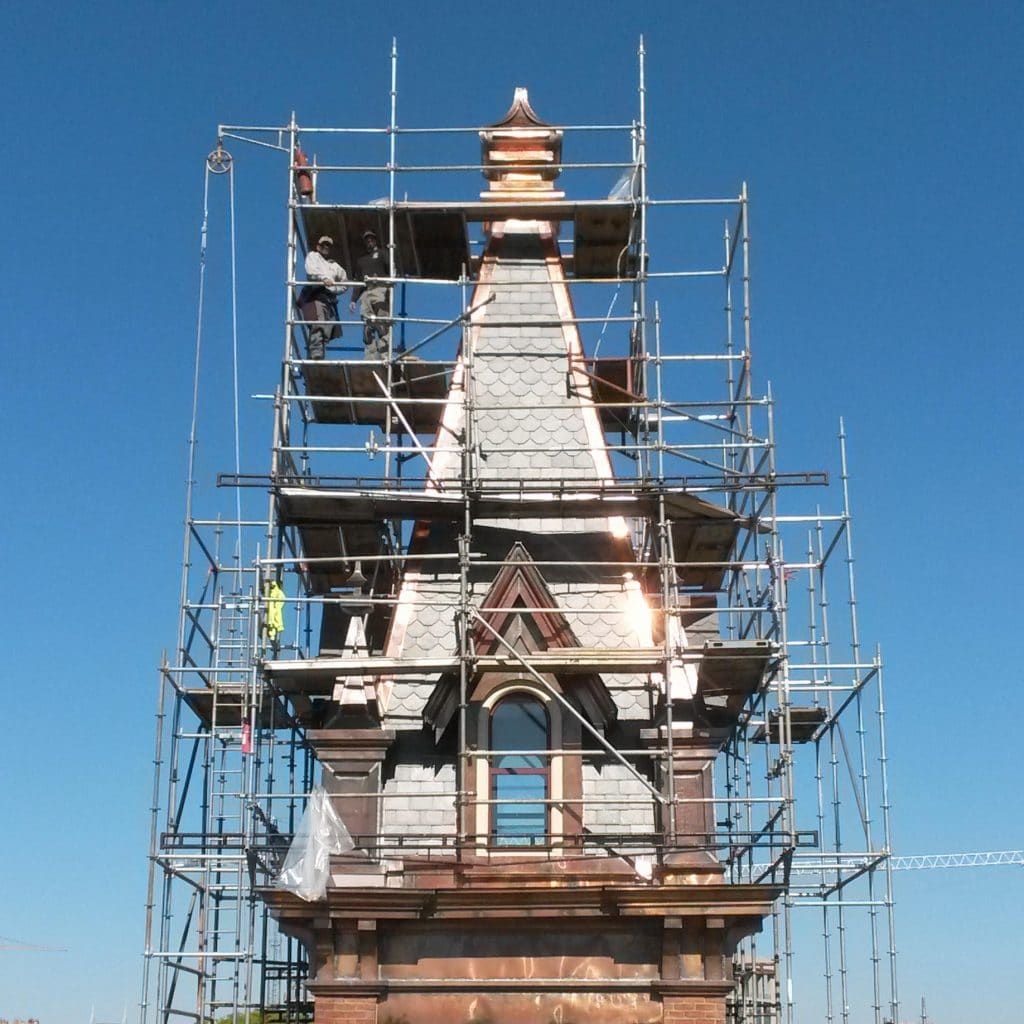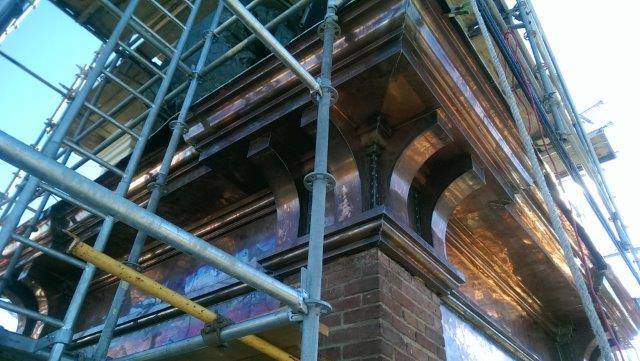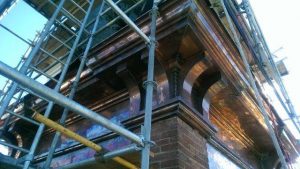 Dating back to 1863, Benson Science Hall was one of the first buildings constructed on the campus of Vanderbilt University in Nashville. Like any well-aged structure, renovations are required from time to time.
The current work was begun by members of SMART SM Local 177 (Nashville) working for Roofing Services and Solutions (RSS). The company fabricates and installs architectural sheet metal in Nashville, middle Tennessee and surrounding areas.
As is appropriate for a project on a stately 150-year-old structure, the members who work for this contractor
are highly skilled craftsmen that produce products that are not only aesthetically pleasing but exhibit a quality of craftsmanship that can only be achieved through intensive training and years of experience.
W
ith a long history of its own, RSS began in St. Louis, MO in 1895 and opened the Nashville location in 1937. Carlton McGrew who is Chairman of MHS Legacy oversees the operations; his son Matt McGrew is the Vice-President and Manager of the Nashville office. Their projects are highly specialized and do intricate work with copper, brass and other non-ferrous metals.
Jason Phy, the onsite foreman, said that due to the sensitive conditions surrounding the project, he and the field crew of Dustin Latham, Carson Ullreich and Tyler Williams had to use ropes and hand tongs to lift and lower just about everything that was used onsite. This includes the original pieces of the structure that had to be duplicated.
As the job progressed, they found out that parts of the underlying 100-year-old wood was rotted to the point of being not much more than powder. This started the process of replacing some of the existing structure.
The metal work fell to the shop crew led by shop foreman Jim Forester and journeyman/shop steward Marc Freudenthal with assistance from David Morgan, Chris Sullivan and Nick Monteleagre.
The demanding task of duplicating the existing metalwork was done by hand without the use of any plasmas, lasers or waterjets. The existing work was painted galvanized; this renovation replaced it with copper.