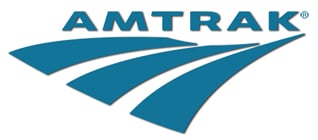 The public and members of Congress have been vocal in their displeasure with Amtrak's announcements of cuts and planned cuts to service, including replacement of dining car service with boxed lunches on some routes, de-staffing 15 train stations around the country that serve less than 40 passengers per day and a proposal to substitute parts of the Southwest Chief train route with bus service.
Hot meals a thing of the past on select routes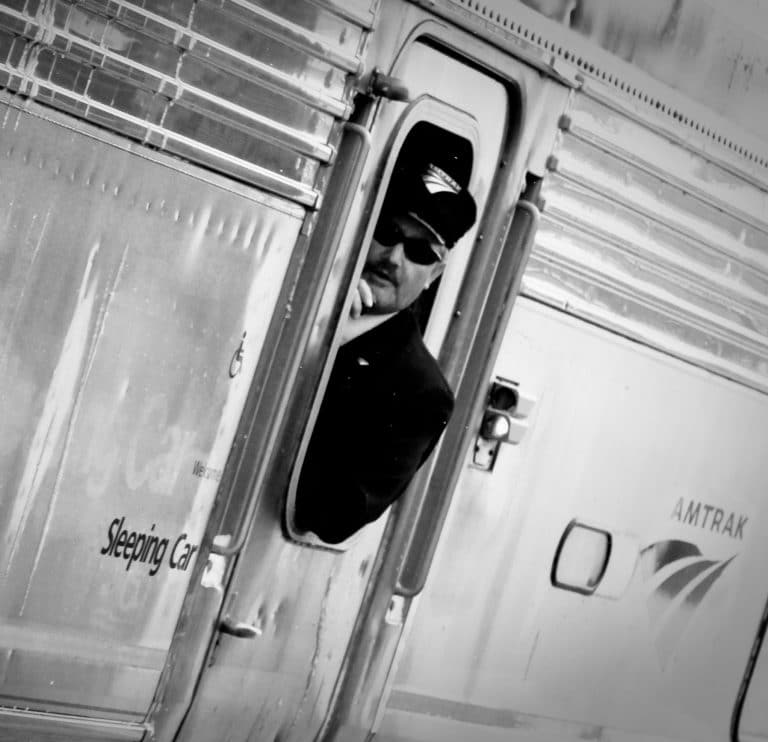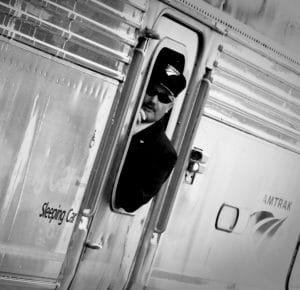 Beginning June 1, Amtrak replaced the hot meal service offered to sleeping car passengers and replaced it with cold-meal service on the Lakeshore Limited (daily service from New York and Boston to Chicago) and the Capitol Limited (the only daily train from Washington to Chicago). With the replacement, onboard preparation of meals has been eliminated. Instead, the meals are delivered just prior to leaving the point of origin. These new changes have not been popular with passengers who pay hundreds of dollars more for sleeper cars and the amenities, such as hot meals, that come with it.
Julie King, executive director of the National Railroad Hall of Fame and the American Association of Private Railroad Car Owners, has expressed concern that the changes will dissuade customers from riding on trains.
"When you're on a very long train trip, the equivalent of a boxed lunch is not going to enhance your experience," King said. "The lack of train attendants has the same impact. It makes it difficult for people to get their questions answered and get tickets."
De-staffing stations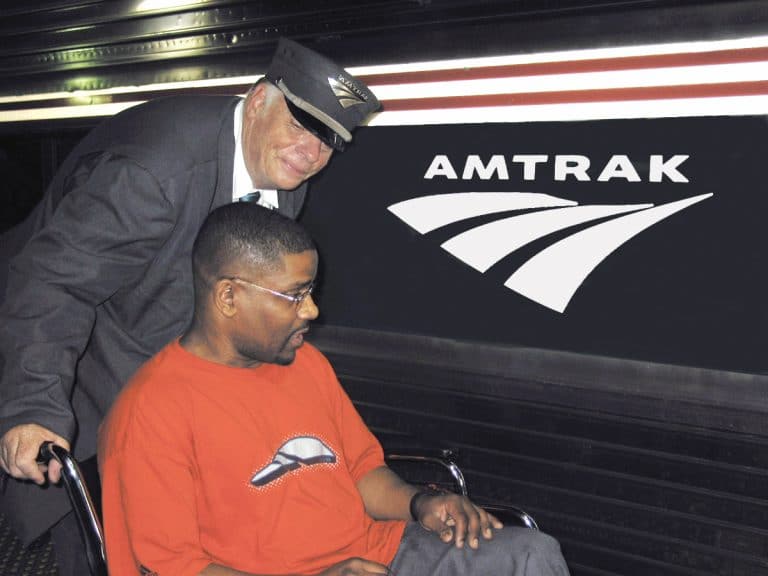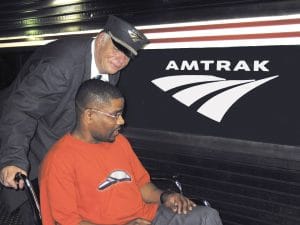 Since the de-staffing of train stations, there has been a considerable amount of public outcry to the loss of service. In fact, rail passengers have formed a Station Volunteer Program (SVP) set to begin in August to help pick up the slack. Volunteers in the program intend to provide information to travelers and will even help with luggage.
The staff cuts also have gotten the attention of senators. Ohio Sens. Rob Portman (R) and Sherrod Brown (D) have introduced an amendment to H.R. 6147, the 2019 fiscal transportation legislation, as a result of the de-staffing. If passed, the amendment would require Amtrak to staff any station that has averaged at least 25 passengers per day in the last five years.
"The services Amtrak staff provide are important to all passengers … but this is particularly true for elderly and disabled individuals who may have to carry baggage down to the train platform unassisted, often late at night," Portman said.
Southwest Chief: train to bus service?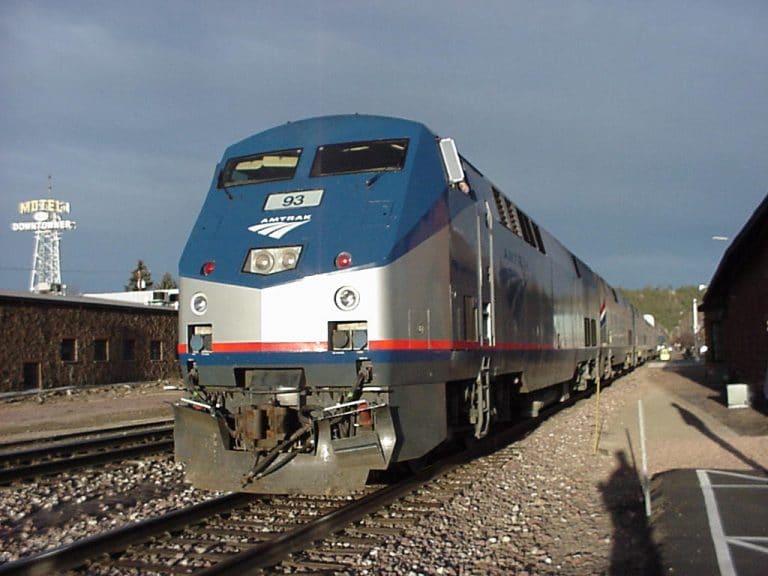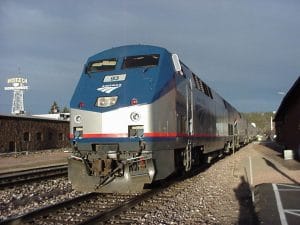 The most concerning cuts that Amtrak wants to make is to its Southwest Chief daily train service. According to the Rail Passengers Association (RPA), if Amtrak makes its proposed changes to the Southwest Chief route by discontinuing rail service and replacing it with bus service from Dodge City, Kan., to Albuquerque, N.M., it would take 7.5 hours to drive from point-to-point, stopping at all nine current stops.
"The proposal would leave a 500-mile gap in the rail network, it would displace thousands of riders from the train and is projected to lose as much as 70 percent of current revenue generated," the RPA said.
The RPA has started a petition on its website, www.railpassengers.org, in the hopes that Amtrak will reconsider its proposals.
SMART TD Colorado State Legislative Director Carl Smith said he is dismayed at the potential loss of jobs and the hardships that current passengers will face if Amtrak has its way.
"The Southwest Chief is critical infrastructure to sustaining good jobs in rural areas as well as providing passenger transportation to under-served areas that do not have ready access to other forms of travel to larger metropolitan areas," Smith said.
The Texas Eagle Marketing and Performance Organization (TEMPO), which was created in the 1990s when Amtrak was looking to discontinue service on the Texas Eagle, a line that stops in Chicago; San Antonio; Fort Worth, Texas; and Los Angeles, has also been outspoken about the changes Amtrak is proposing.
"Over the years we've had to battle with Congress to fund these trains, but now it seems the battle is with Amtrak itself," said TEMPO's Dr. William Pollard after hearing about Amtrak's planned cuts.
Members of Congress expressed their concern after Amtrak's CEO Richard Anderson announced that he plans to renege on deals with affected states Amtrak had made under then-CEO Joe Boardman to keep the Southwest Chief running.
In a bipartisan letter to Amtrak's Anderson, U.S. Sens. Marin Heinrich (D – N.M.), Tom Udall (D – N.M.), Michael Bennet (D – Colo.), Richard Durbin (D – Ill.), Tammy Duckworth (D – Ill), Dianne Feinstein (D – Calif.), Kamala Harris (D – Calif.), Pat Roberts (R – Kan.), Jerry Moran (R – Kan.) and Cory Gardner (R – Colo.) wrote: "The potential suspension of rail service has raised serious concerns among our constituents who depend on the Southwest Chief. We strongly disagree with such a decision and urge you to uphold Amtrak's commitment to intercity rail service across the entire national network, particularly through our rural communities."
The Senate has since passed an amendment to the chamber's fiscal 2019 transportation legislation to force Amtrak to keep running its long-distance routes. Amendment No. 3414 of the funding bill H.R. 6147 says, "It is the sense of Congress that 1) long distance routes provide much needed transportation access to millions of riders in 325 communities in 40 states, and are particularly important in rural areas; and 2) long distance passenger rail routes and services should be sustained to ensure connectivity throughout the national network."
That amendment passed, 95 to 4. The clear objective of the amendment is to tell Amtrak that it cannot be the sole decision-maker in the decision to scrap portions of the national network.
"Now, more than ever, we need a 'national' rail system. It's sad that we need the representatives and senators of the people to mandate the CEO of Amtrak to continue to operate a national system instead of dismantling it," said Dirk Sampson, general chairperson of Amtrak GO 769.