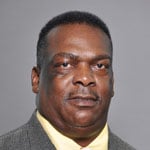 By Calvin Studivant, 
Alternate Vice President, Bus Department –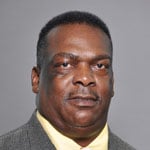 The relationship between railroads and bus companies has a long history not known by many UTU members.
Beginning in the early part of the 20th century, railroads began acquiring or creating infant bus lines to extend their passenger networks to where rails didn't reach.
In 1926, Great Northern Railway (now part of BNSF) acquired control of a Minnesota bus line that had begun earlier in Hibbing with a seven-passenger Hupmobile whose capacity was actually 18 as passengers often stood on running boards and sat on fenders.
The Los Angeles County Metropolitan Transportation Authority bus operation, where the UTU represents workers, traces its origin to early bus operations of Southern Pacific (now part of Union Pacific) and its former Pacific Electric subsidiary. 
In fact, the formation of the Greyhound and Trailways brands began with railroad ownership:
* Baltimore & Ohio (now part of CSX) operated West Virginia Transportation, which became a Greyhound brand.
* Great Northern (now part of BNSF) operated Northland Greyhound.
* New York Central (now part of CSX) operated Central Greyhound.
* New York, New Haven & Hartford (later part of Conrail, which was split between CSX and Norfolk Southern) operated New England Greyhound.
* Pennsylvania Railroad (now part of Norfolk Southern) operated Pennsylvania Greyhound.
* Richmond, Fredericksburg & Potomac (now part of CSX) operated Richmond Greyhound.
* St. Louis Southwestern (now part of Union Pacific) operated Southwestern Greyhound.
* Southern Pacific (now part of Union Pacific) operated Pacific Greyhound.
* Union Pacific operated Union Pacific Stages, which became Overland Greyhound.
As the Greyhound system grew, other railroads — Atchison, Topeka & Santa Fe, Chicago Burlington & Quincy, and St. Louis-San Francisco (all now both part of BNSF); and Denver & Rio Grande Western (now part of Union Pacific) – created the National Trailways System as a competitor to Greyhound.
By the 1960s, railroads had sold off their interests in bus lines.
However, when railroads turned over their rail-passenger operations to the federally owned Amtrak, Amtrak became a partner with many bus lines across the nation. Today, many Amtrak tickets include onward transportation via bus from Amtrak stations to cities not on the Amtrak route system.
And in some cities, publicly owned transportation companies now operate bus and commuter rail service, such as the Southeastern Pennsylvania Transportation Authority, where the UTU has representation on the railroad and a portion of the bus/trolley operation outside Philadelphia.