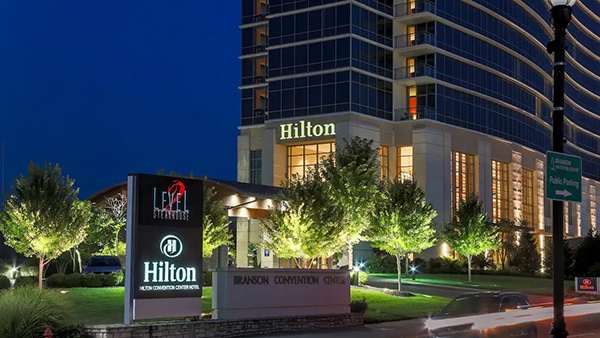 The hotel booking deadline has been extended for the SMART Transportation Division's Regional Training Seminar (RTS) to take place Nov. 14 through 17, 2022, at the Hilton Branson Convention Center in Branson, Mo.
Single- and double-occupancy rooms can now be booked at the event through Oct. 28.
Attending an RTS is an exciting opportunity for local leadership and members to engage one on one with union experts to help fulfill the need for local training closer to home.
The cost for TD members to register to attend the seminar is $50.
Registration for the event is open and available online via the SMART website.
The RTS includes classes on local governance, the roles of local legislative representatives and local chairpersons in protecting members and on the SMART Constitution.
The classes are taught by national officers and other subject matter experts associated with SMART-TD.
President Jeremy Ferguson also is scheduled to appear to answer membership questions.
To register for the seminar, visit https://register.smart-union.org/.
Please note: Attendees are responsible for making their own hotel reservations.
Room blocks have been reserved at both the Hilton Branson Convention Center and the Hilton Promenade at Branson Landing.
The SMART TD event rate is $189 per night (single/double occupancy), as mentioned, the deadline for hotel reservations is October 28 for the event rate.
This special rate is available for members beginning Nov. 14, which is the registration day for the RTS.
Classes will begin on the 15th and run through the 17th.
For more information, contact Gerald Sale at 870-761-0643 or by email at smartarslb@yahoo.com.