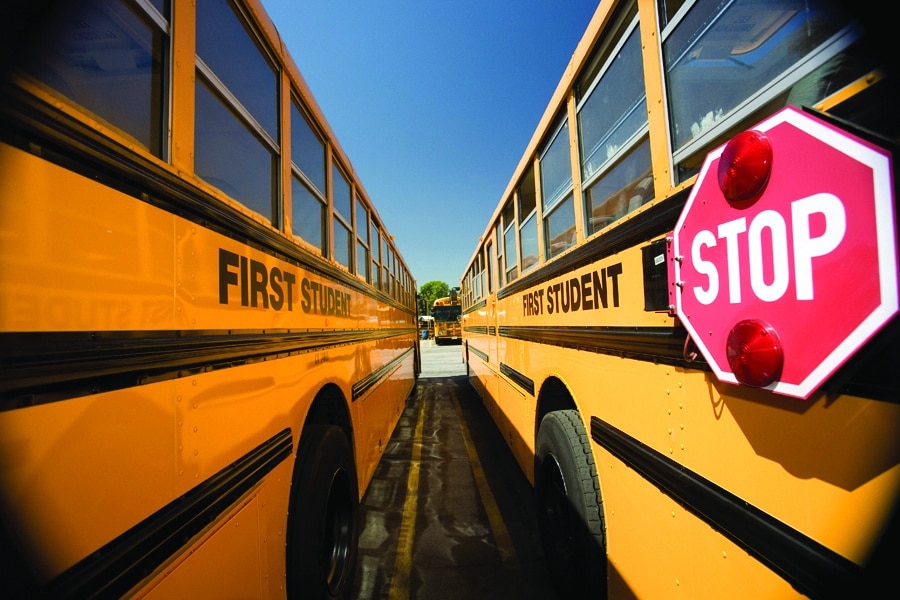 In reaction to the San Francisco Unified School District's (SFUSD) decision to lay off about 260 school bus drivers effective Aug. 31 on the cusp of the new school year, SMART-TD Local 1741 plans a massive protest in front of City Hall this week.
Drivers, dispatchers and staff were given little notice about the sudden cuts and plan to assemble at 4:30 p.m. Thursday, Aug. 20 to speak out against the cuts, local union leaders say.
"This is unconscionable. Despite preserving the wages and benefits for drivers and staff since shelter-in-place began in March, it is at this critical point that SFUSD has decided they will no longer pay until the buses are rolling again," Local 1741 President Sharon Chappill said. "The chaos as drivers scramble to maintain health care coverage for themselves and their families, and then switch coverage back a few months later when they return to work, is completely unnecessary and a preventable catastrophe.
"Other school districts in the state recognize the importance of covering their transportation contracts until students are safely phased back to in-person. But here in San Francisco, drivers are expected to wait with no wages and no health care until routes start up in a few months."
Chappill points out that in addition to the wages and benefit loss for the 260 workers, required training and safety certification for drivers will also be halted and that the school district is using the pandemic to resort to underpaid, non-union workers.
"The district has already given transportation contracts to Zum, a rideshare company much like Uber and Lyft. It is a company that profits off of miscategorizing their drivers as contractors who are unable to unionize," Chappill said. "The layoffs of certified unionized drivers is an excuse to bring in more underpaid, non-unionized workers. This is another blow to the proud union town of San Francisco.
"We are graduates, parents and grandparents of graduates from SFUSD. We are immigrants. We are working families representing the entire spread of diversity found in the Bay Area. We have served the city of San Francisco for 50 years. And we do not think it too much to ask that the city find a way to provide for us for a few months so that we are able to return to the job that we are proud to do."
Chappill urges people to assemble Thursday to support the workers whose jobs have been jeopardized by the district's actions.
"We hope you will join us as we raise our voices to defend the school bus drivers of this city."
Read coverage about the layoffs on KPIX TV-5.