Sara Youngdahl, managing partner of The Youngdahl Law Firm, P.C. in Houston, Texas, has been appointed by SMART-TD President Jeremy Ferguson to serve as Coordinator of SMART's Designated Legal Counsel. Ms. Youngdahl is the only woman in the United States designated as legal counsel for a rail union. Ms. Youngdahl also serves on the Academy of Rail Labor Attorneys (ARLA) Board of Managers.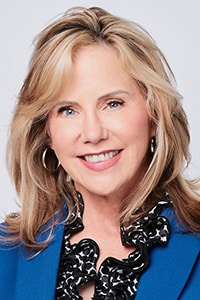 Ms. Youngdahl has been representing railroad workers in Federal Employers' Liability Act (FELA) and Federal Rail Safety Act (FRSA)(OSHA Whistleblower) cases for nearly 25 years. Ms. Youngdahl has handled hundreds of cases on behalf of railroad workers and their families who were injured or tragically suffered death on the job. She has also fought for railroaders who have been retaliated against for reporting railroad safety violations, personal injuries, and those who have been denied medical treatment.
Ms. Youngdahl comes from a family of union organizers and lawyers representing working people all over the country. Dedication to values such as fair wages, the right to organize, equal access to justice, and the notion that railroads must honor their legal and ethical obligations has been the cornerstone of Ms. Youngdahl's practice.
Ms. Youngdahl has been designated counsel for SMART for nearly 20 years, and looks forward to serving as SMART DLC coordinator.