Funeral arrangements have been announced for the three Union Pacific railroaders – UTU member and conductor Brian Stone and locomotive engineers John Hall and Dan Hall — who were killed June 24 in a head-on crash near Goodwell, Okla. 
Services for Brian Stone, 49, will be held at 3:00 p.m. on Friday, June 29, at the First Baptist Church in Dalhart, Texas.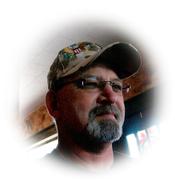 Stone was born Oct. 25, 1962, and graduated in 1982 from Dalhart High School. He was employed by the Union Pacific Railroad for 10 years. He retired from the Dalhart Wolves chain gang, volunteer fire department, with prior employment at Mission Auto, Cargill, Hunters Construction, Caprock Feeders, and substitute teaching. His hobbies included hunting, fishing, coaching little league sports, extended community involvement, and was an avid churchgoer.
Stone is survived by his wife, Cindy Stone of Dalhart, daughter Samantha Meredith of Georgia, daughter Sidonia Alo and husband Daniel of South Carolina, daughter Halee Stone of Amarillo, son Robert Lemley of Amarillo, and daughter Jade Stone of Dalhart, and many others.
Family requests memorials be made to the First Baptist Church of Dalhart, 1000 E. 16th St., Dalhart, TX 79022. 
Memorial services for John S. Hall, 49, will be held at 10:30 a.m. on Friday, June 29, at the Channing High School Gym, Channing, Texas.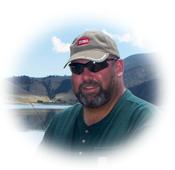 John Hall was born on March 7, 1963, in Clovis, N.M. He married Beverly Banks in 1982 and in 1991 the couple had a daughter, Breanna. And in 1994, a son, Johnathon.
In 1995 John began working for Burlington Northern Railroad out of Clovis, N.M. Shortly after, he moved his wife and two children to Dalhart to work for Southern Pacific Railroad, which later became Union Pacific Railroad. John worked as a conductor for three years, and in 1988 he became an engineer.
He is survived by his wife Beverly Hall of Channing, Texas, daughter Breanna Hall of Channing and son Johnathon Hall of Channing, and many others.
Graveside services for Dan Hall, 56, are pending with Horizon Funeral Home, Dalhart, Texas. Click here for the funeral home webpage.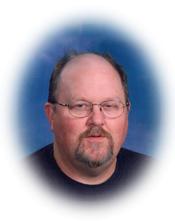 Danny Joe Hall was born Sept. 14, 1955, in Dalhart, Texas. He attended public schools in Dalhart and graduated from Dalhart High School in 1975.
In 1980, Dan graduated from Johnson Bible College in Knoxville, Tenn., and later joined the U.S. Marines. He returned to Dalhart and worked as a carpenter before going to work for Union Pacific in 1994.
Dan was an instructor for Operation Lifesaver, a lifetime member of the First Christian Church where he had served on many boards and committees, an avid Harley Davidson motorcycle rider and enjoyed reading and studying the Bible.
He is survived by his mother, Lyndell McBrayer Hall of Dalhart; numerous aunts, uncles, and cousins.