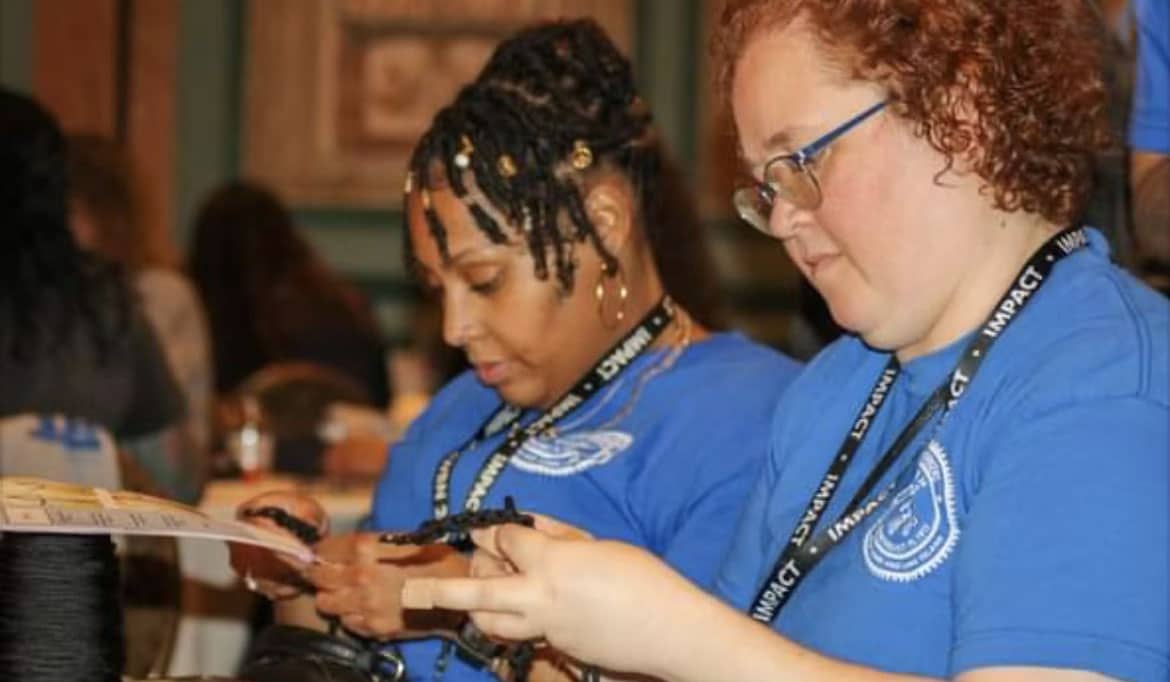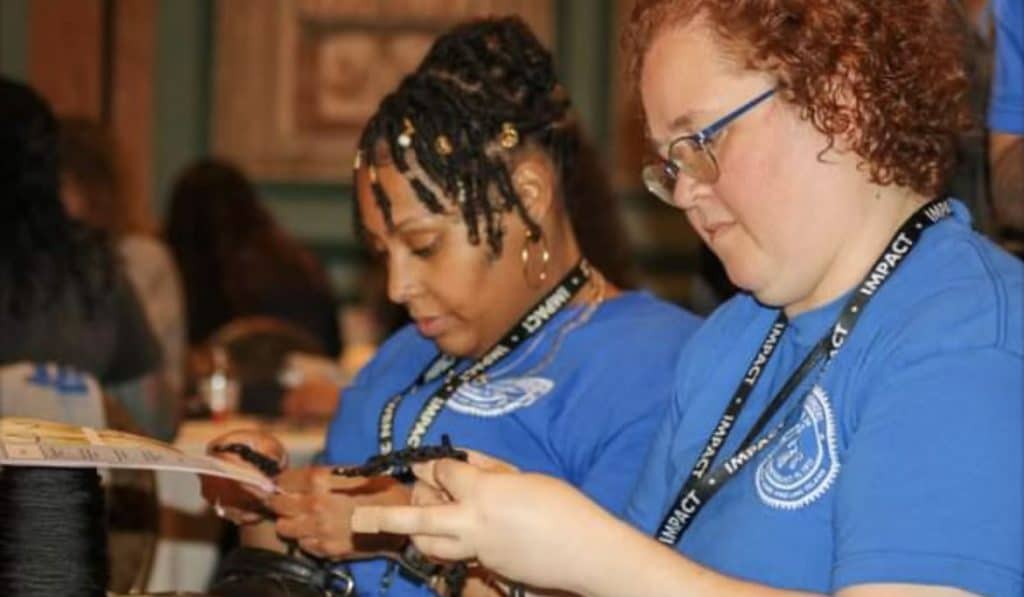 More than 300 SMART sisters, allies and leaders gathered during the 2022 Tradeswomen Build Nations Conference in Las Vegas for a SMART Army service event, creating paracord bracelets for military servicemembers. The effort served as a powerful reminder that SMART's union solidarity always extends beyond our membership.
Paracord bracelets, also known as "survival bracelets," are made from durable paracord strands that can be repurposed to meet an enormous range of needs, including carrying gear, creating makeshift pulley lines, hanging tarp, suturing wounds and much more. That utility makes the bracelets an ideal accessory for active servicemembers. Beyond that, though, paracord bracelets serve as an ever-present morale boost — a reminder, for those deployed, of the countless Americans back home who support soldiers and veterans
The SMART Army's bracelet-making event, which specifically benefited Soldiers' Angels, took place following a SMART reception on Friday, October 28, with members from across North America — spanning rank-and-file union sisters, local leaders and international leadership — putting in the hard work to benefit those who serve. By the end of the night, the SMART Army had created 357 bracelets: a staggering number that illustrates our union's commitment to honoring those who sacrifice for us.