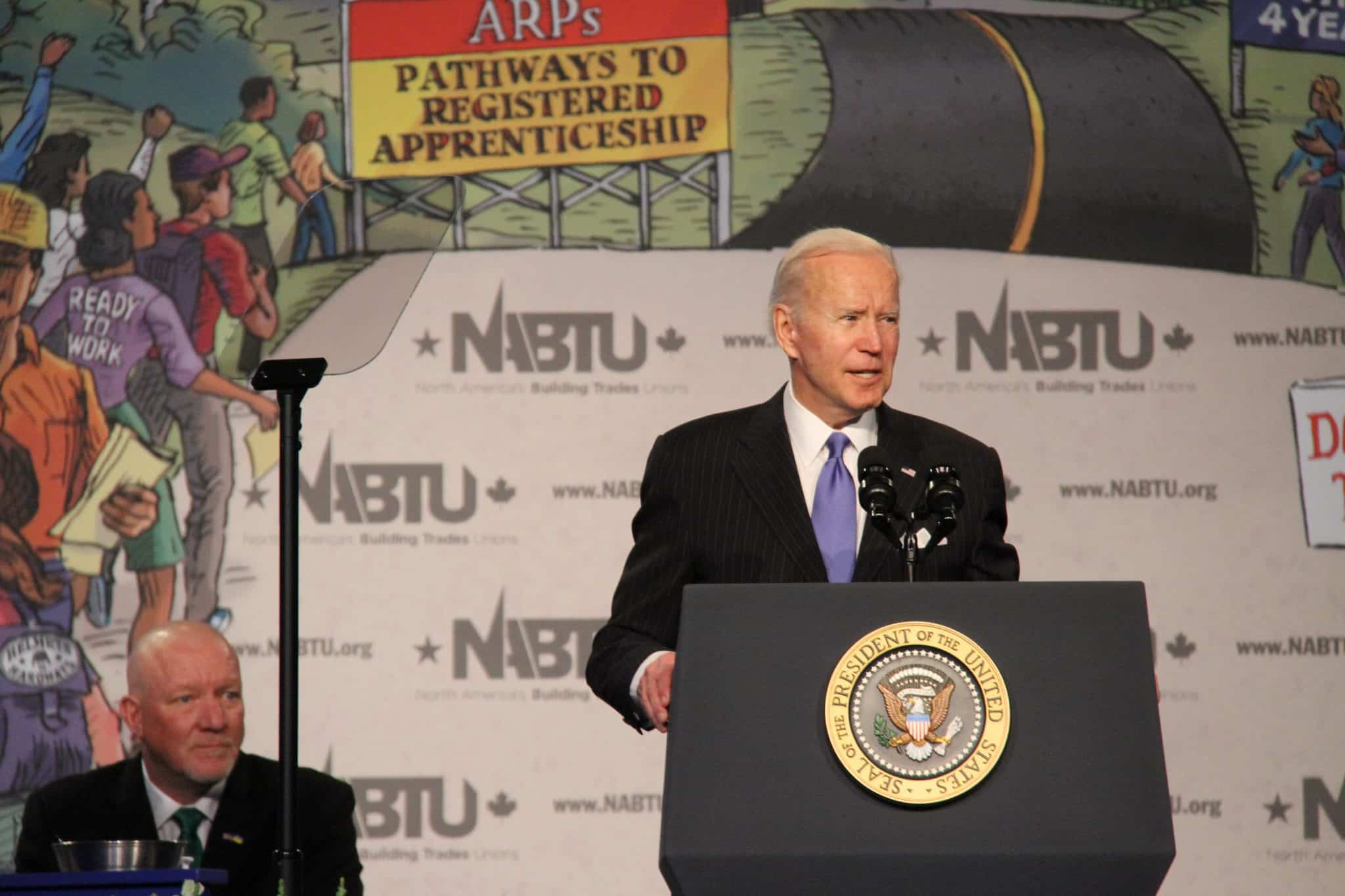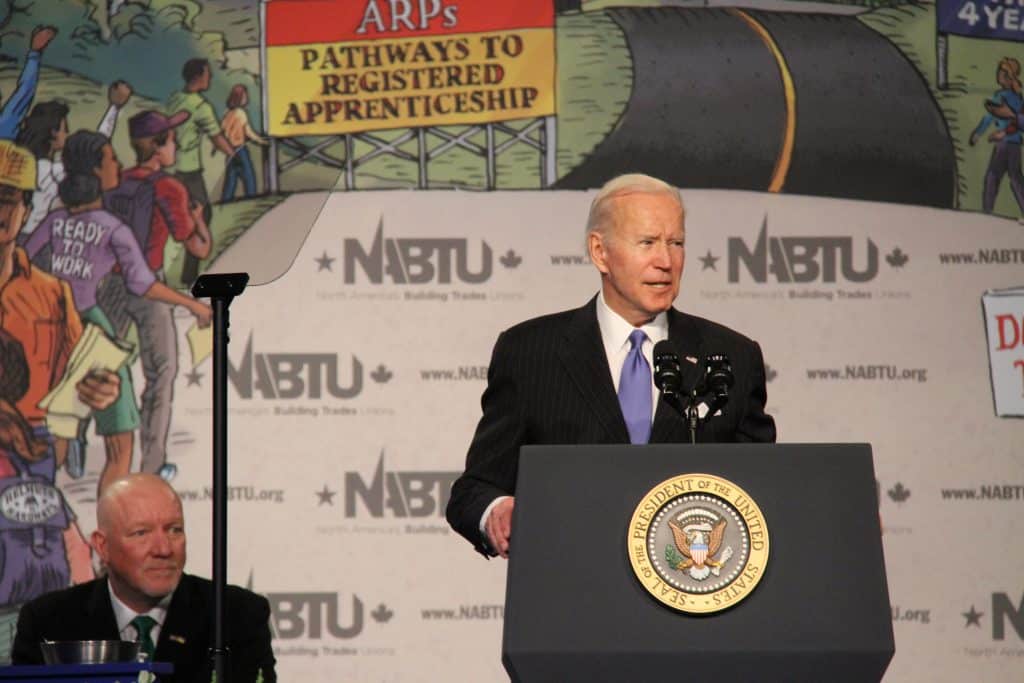 On May 23, 2023, the SMART General Executive Council (GEC) voted to endorse United States President Joe Biden for a second term. The GEC is elected by members of SMART local unions.
SMART workers will join fellow union members in Philadelphia on June 17 for an endorsement event, where workers will highlight the impact of the Biden administration's pro-labor economic policies.
"President Biden's first term has been a transformative one for SMART members and working people across our nation," said SMART General President Mike Coleman. "His unapologetically pro-worker agenda led to the passage of laws that protect union members' retirement security, invest unprecedented dollars in our industries and ensure that SMART members will be on the job for decades to come."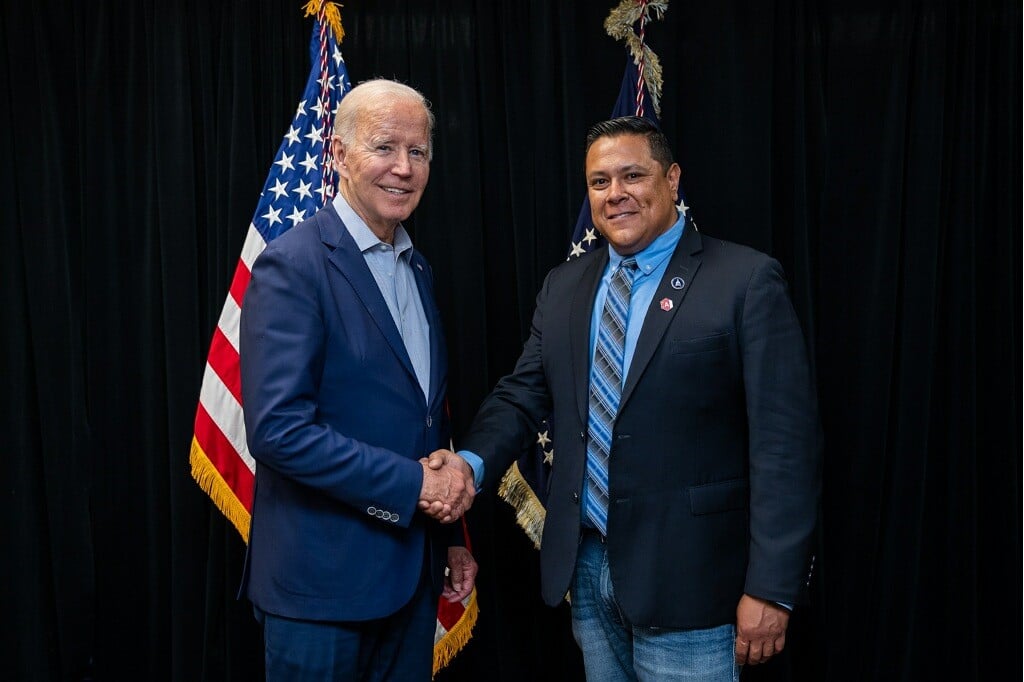 During his first term, President Biden kept his campaign promises to SMART members and working families, putting workers first with the American Rescue Plan, the Bipartisan Infrastructure Law, the CHIPS and Science Act and the Inflation Reduction Act, as well as an executive order requiring project labor agreements on federal projects that cost more than $35 million and a partnership with SMART on improving air quality in buildings.
Under the Biden-Harris administration, a wave of new megaprojects is employing SMART sheet metal and production members by the thousands, while a pro-labor National Labor Relations Board (NLRB) has helped hold bad-faith employers accountable and benefited union organizing and recruiting efforts. The Biden-Harris Federal Railroad Administration has proposed a regulation requiring two-person crews on all freight trains, and federal funding has put SMART sheet metal members to work on critical infrastructure projects that will better the working conditions of SMART Transportation Division members.
"We know that the job isn't finished," Coleman said. "Even as the American economy continues to grow from the bottom up and the middle out, anti-labor politicians and their bad-faith benefactors are intent on stifling that growth and returning to an economy ruled from the top down. We have progress to make, from passing the Protecting the Right to Organize (PRO) Act to securing real rail safety regulation."
"With Joe Biden as our president, we are confident that we will continue to make progress for working people," he added. "SMART is proud to endorse President Biden for the 2024 United States Presidential Election, and we look forward to mobilizing in support of the president and pro-worker candidates down the ballot."