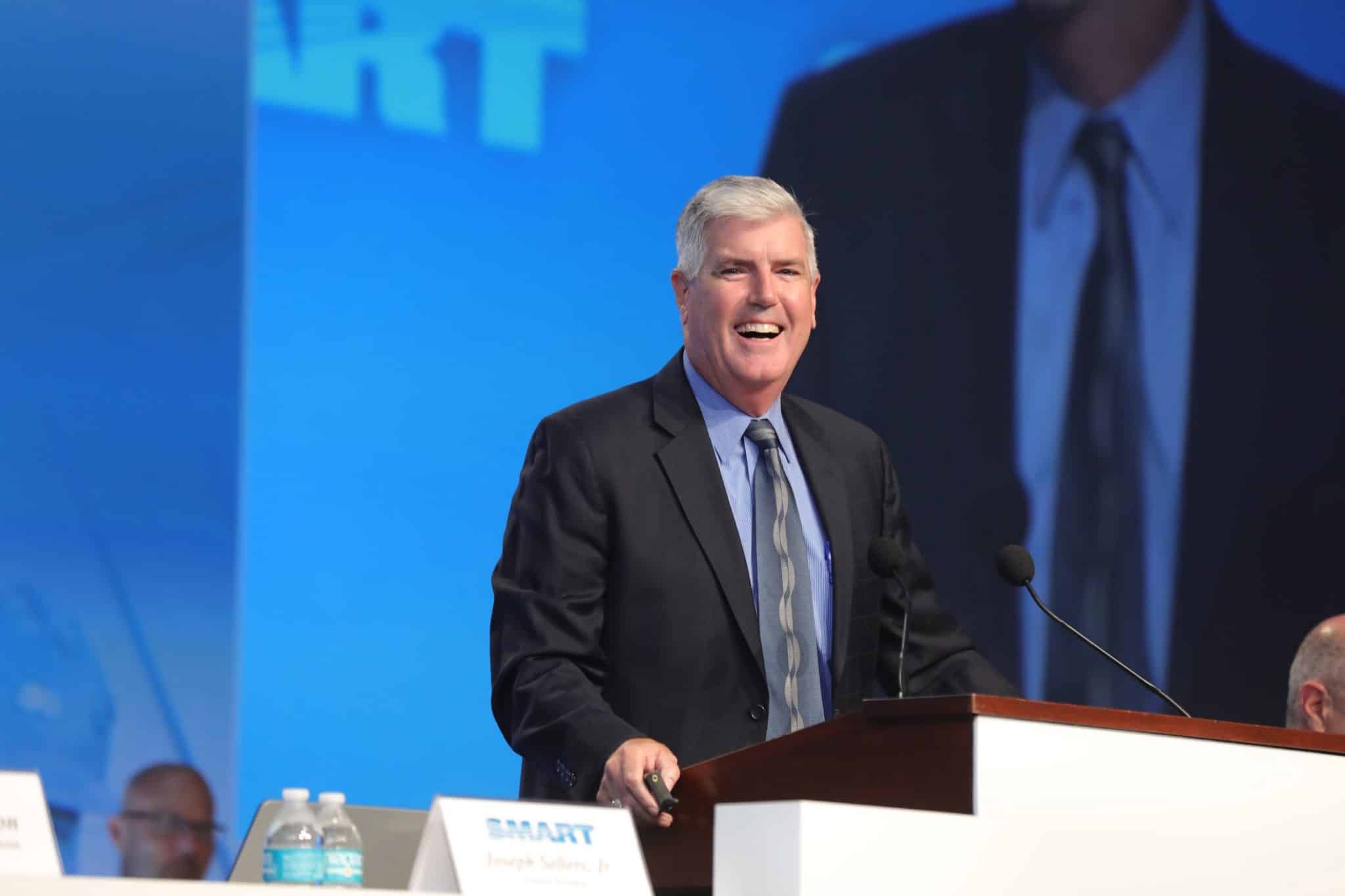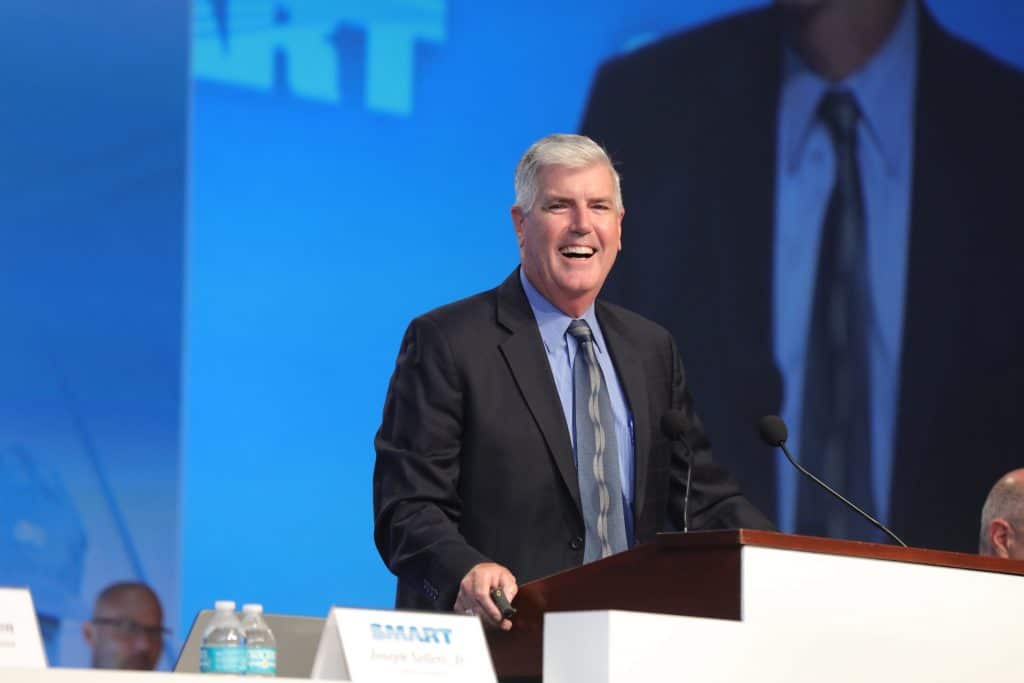 WASHINGTON, D.C. — Joseph Sellers, Jr., general president of the International Association of Sheet Metal, Air, Rail and Transportation Workers (SMART), announced his retirement on January 24, 2023. Sellers will retire on May 31, 2023, and will be succeeded by current Assistant to the General President Michael Coleman.
"After nearly three decades in SMART local and national leadership, I have chosen to retire," said Sellers. "It will always be the greatest honor to have represented the women and men who embody the highest level of professionalism and expertise in our industries. Their selfless dedication was on display when our countries needed them most: They are the essential workers who carried our nations through the global pandemic. They were on the job every day, working on new construction, retrofitting buildings into pop-up hospitals, redesigning hospital configurations, manufacturing much-needed equipment, ensuring the transportation of people and goods, and keeping our supply chain intact and our buildings and schools safe during a tenuous time in our history."
From rank-and-file sheet metal worker to union leader
Sellers – a second-generation sheet metal worker whose father spent 55 years as a SMART member and 30 years as a local union officer – often asserts that "all that my family has comes from my father's career path and the union sheet metal industry." Sellers devoted more than four decades to his union, committing himself to lead at every level of SMART. He began his apprenticeship in 1980 at Local 19 in Philadelphia, becoming a journeyperson four years later. He was elected to the local's executive board in 1994 and appointed to be training coordinator in 1996. In 2002, after serving as a business representative for two years, he became Local 19's president and business manager.
Sellers was elected to international leadership as 11th general vice president in August 2009. The SMART General Executive Council elected him to serve as the union's general secretary-treasurer (GST) in July 2011, and he was unanimously re-elected as GST by delegates to the first SMART General Convention in August 2014. Sellers became SMART's general president on May 1, 2015, when his friend and mentor General President Joe Nigro needed to retire. He was re-elected on August 14, 2019.
As SMART general secretary-treasurer and general president, Sellers developed and led special campaigns to increase outreach and awareness for construction, production and transportation industry members, union industry officials and policymakers on key issues including pensions, healthcare and apprenticeships. He implemented enhancements to the union's technological infrastructure, professional skills training and training curricula, and he pioneered various union campaigns designed to increase recruitment, retention and diversity within SMART.
Sellers oversaw the launch of the BE4ALL Committee to enhance inclusiveness in the sheet metal industry; the I Got Your Back campaign to promote solidarity between members across all backgrounds; the expansion of the role women play in the unionized sheet metal industry and the rapid modernization of the union's information and communications programs. He also spearheaded new investments in membership mobilization, with an eye towards positioning the organization to meet the long-term needs of members and those looking to form a union in the decades ahead.
As a testament to Sellers' steady leadership, the Sheet Metal Workers' National Pension Fund was officially certified in the Green Zone in 2022 after decades of recovery. His tireless legislative advocacy helped SMART establish a strong relationship with Congress and the Biden administration, and his constant championing of workers' issues helped influence the passage of groundbreaking laws like the American Rescue Plan, the Bipartisan Infrastructure Law, the Inflation Reduction Act and more.
Incoming General President Michael Coleman, a SMART member since 1985, has also served at every level of the union: from president and business manager of Local 33 in Northern Ohio, to ninth general vice president, to SMART director of business and management relations, to his current post as assistant to the general president. He will assume the position of SMART general president on June 1, 2023.
Coleman noted that "General President Sellers will be remembered as one of the all-time greats of this organization. He cemented our groundbreaking merger and navigated the challenges of the past decade. I am humbled to succeed him, and I look forward to advancing the interests of all SMART members across North America in the years to come."