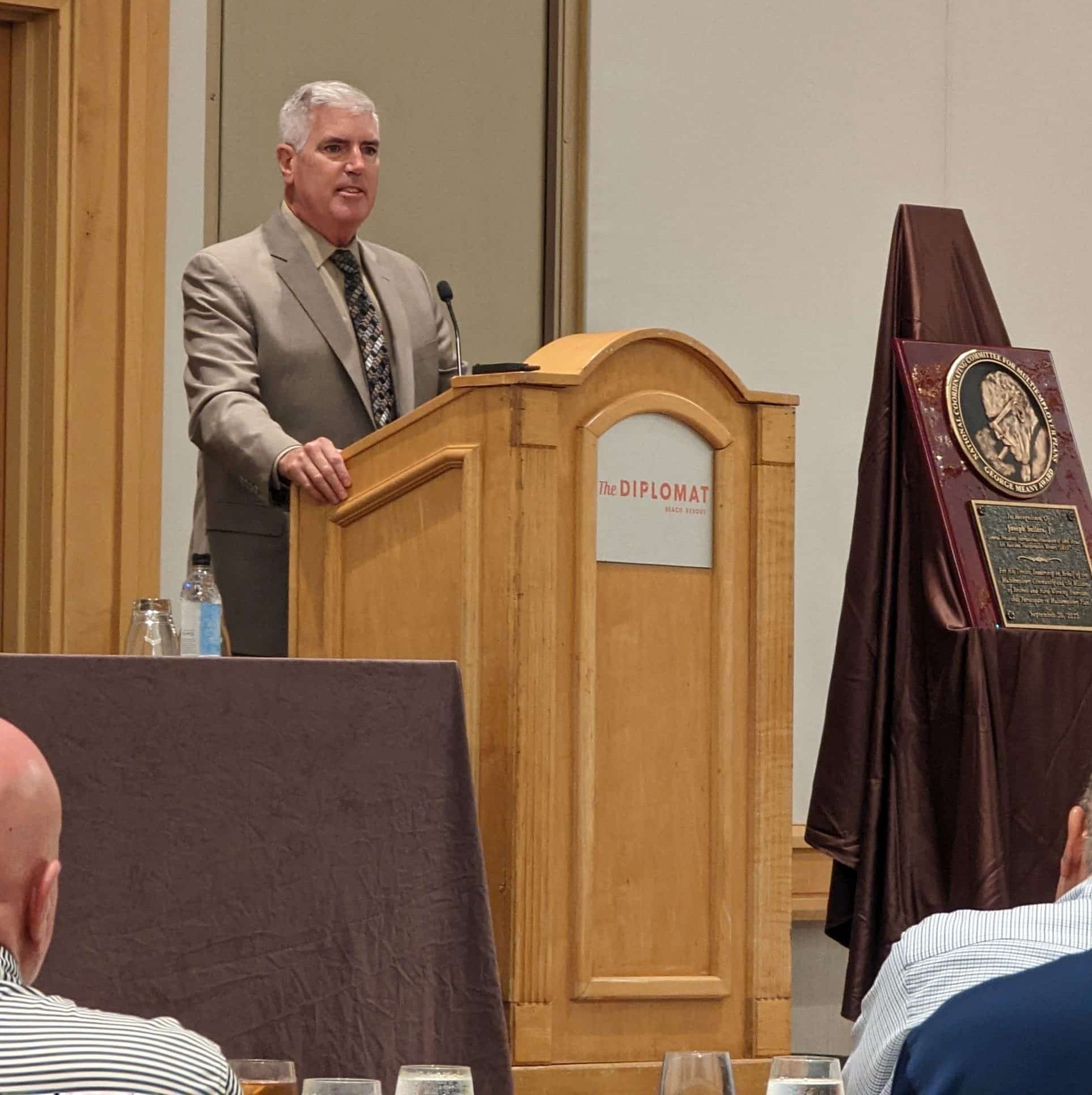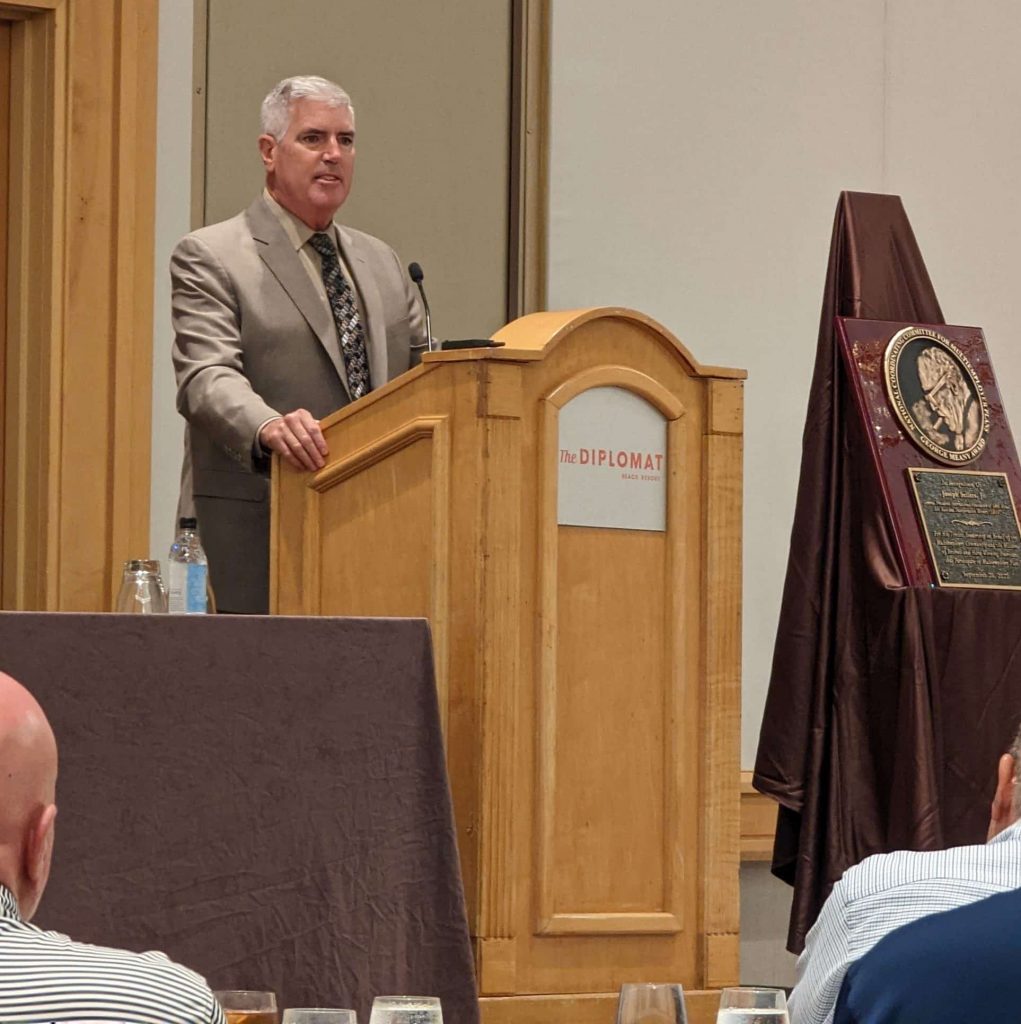 The National Coordinating Committee for Multiemployer Plans (NCCMP) presented SMART General President Joseph Sellers with the George Meany Award on Tuesday, September 20 – recognizing Sellers' contributions to the welfare of pension funds that SMART and other union retirees depend on.
"President Sellers has been a champion within the multiemployer community, fighting for the legislative wins we have seen and fighting against unfair attacks that would further undermine our plans," the NCCMP announced.
The NCCMP's mission is the advocacy and protection of multiemployer plans, their sponsors, participants and beneficiaries, working since 1974 "to assure an environment in which multiemployer benefit plans can continue in their vital role of providing retirement security and health and welfare benefits to working Americans and their families through negotiated benefits with a minimum of regulatory or other interference."
With the George Meany award, the NCCMP honors those who have fought to aid that mission, including last year's co-recipients: Nancy Pelosi and Chuck Schumer. As a stalwart advocate for retirees across the country who helped push the Sheet Metal Workers' National Pension Fund into the Green Zone earlier this year, General President Sellers was a worthy beneficiary of the 2022 award. He accepted the honor, presented by North America's Building Trades Unions (NABTU) President Sean McGarvey and NCCMP Executive Director Michael D. Scott, during a lunch on September 20.