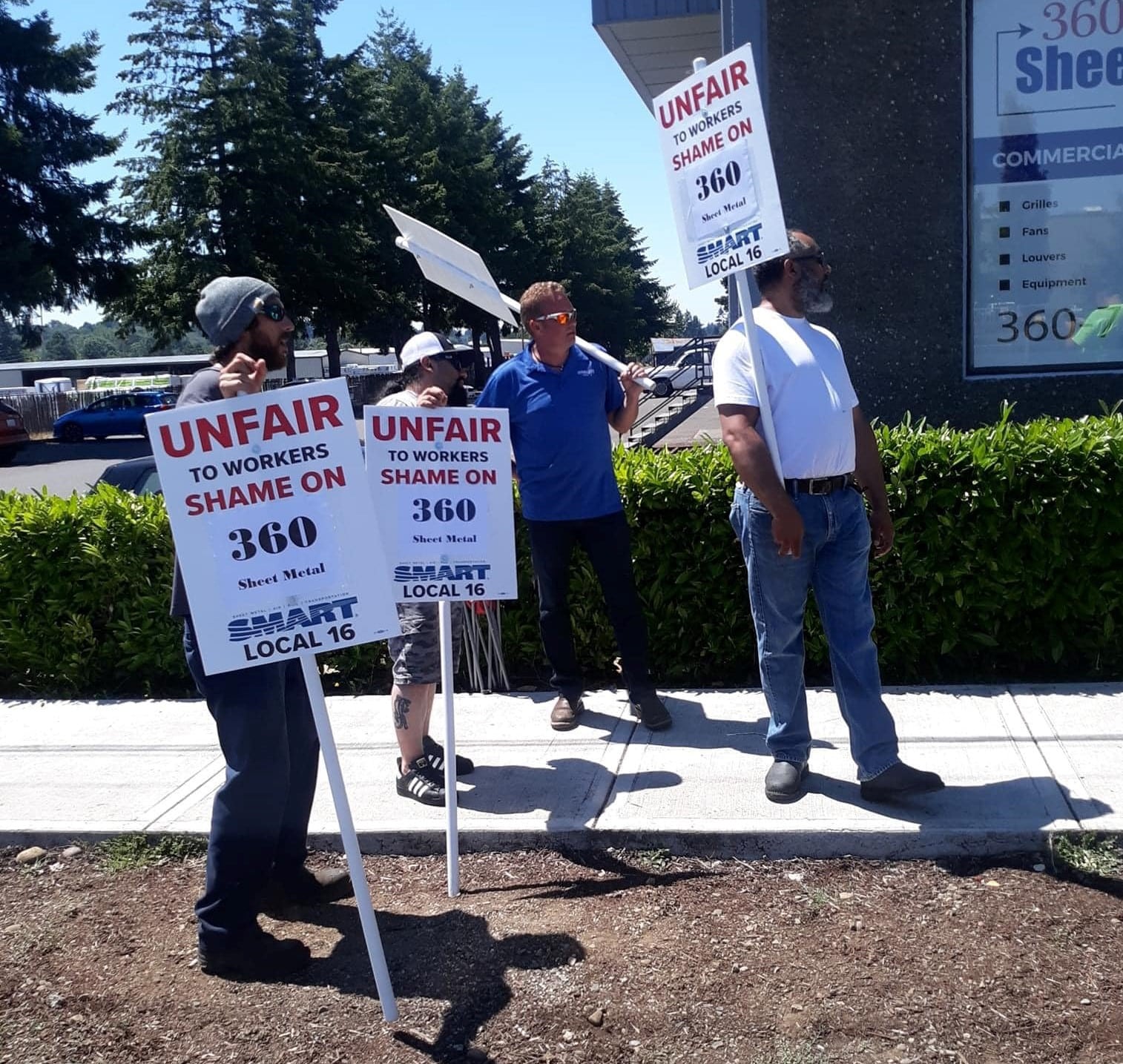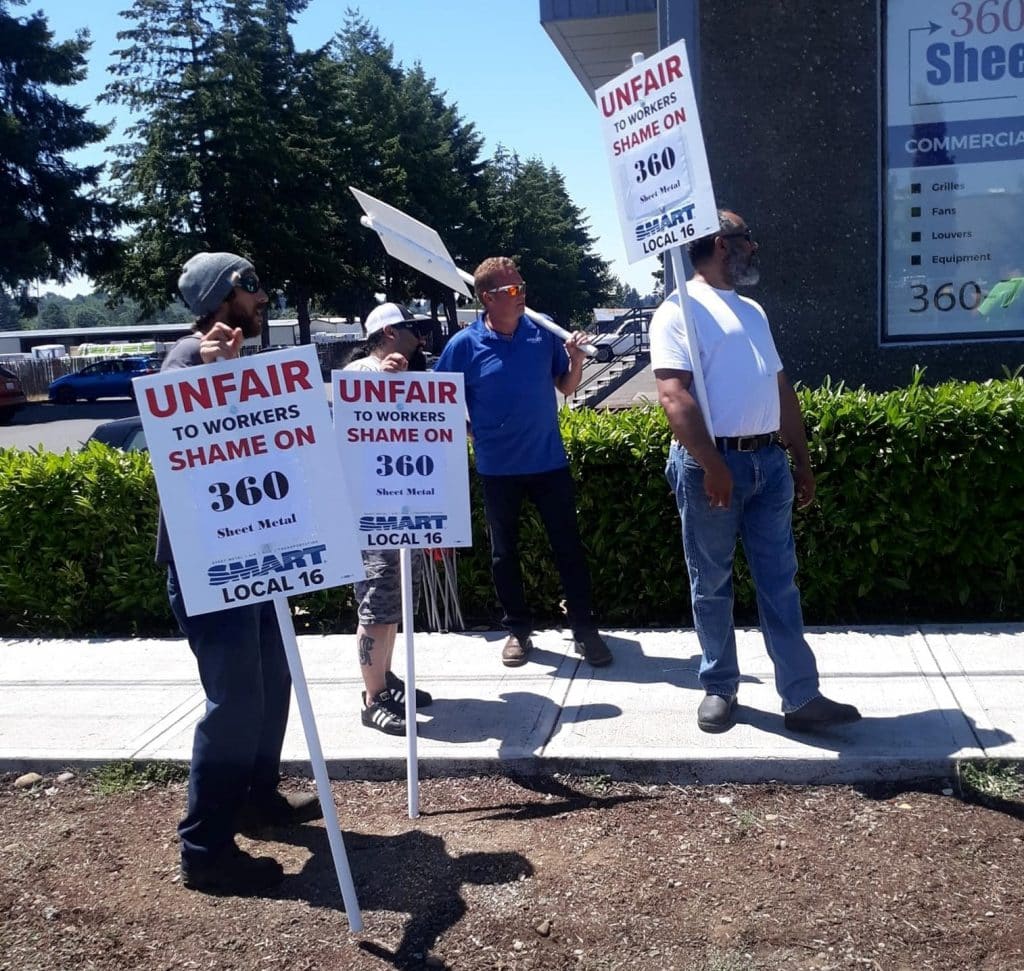 Following a successful organizing campaign against union-busting opposition, SMART Local 16 members at Vancouver, Washington-based 360 Sheet Metal are now on strike, protesting unfair labor practices and a refusal to come to the bargaining table by management. Workers have been striking since late July, with Local 16 filing charges that 360 Sheet Metal "retaliated against pro-union workers by giving them isolating work assignments, making unilateral changes without bargaining, surveilling workers, and firing at least one union supporter," according to Northwest Labor Press.
As reported by Local 16 organizer Matt Haines in the summer issue of the SMART Members' Journal, 360 Sheet Metal almost exclusively builds custom ductwork and pays workers just above the minimum wage – plus, the company is currently under investigation by the Washington Department of Labor and Industries for repeat violations of state prevailing wage law. After a hard-fought battle to form a union, the workers won their National Labor Relations Board election in April 2022. Since then, however, the company has refused to offer workers a contract – and in mid-August, management grew even more hostile. From Northwest Labor Press:
"Strikers say … they were notified they're eligible for COBRA health coverage on account of their 'termination.' If they were in fact terminated, that too would be a violation of federal law, which protects the right to strike and makes it unlawful to permanently replace workers when they're on strike to protest unfair labor practices."
Not only is 360 Sheet Metal violating labor law, the company is undermining workers' rights to union representation, fair wages, dignity on the job and the ability to support their families. Despite these flagrant attacks, however, Local 16 members are refusing to back down, and the labor movement is standing with them. Every morning, striking SMART members have picketed 360 Sheet Metal from 6 a.m. to 2:30 p.m., with members of the Ironworkers, Cement Masons, Insulators, Drywall Finishers and Laborers walking the picket line in solidarity. Teamsters working at UPS have refused to cross the picket line, and C-TRAN bus drivers with ATU Local 757 have honked and displayed messages of strength and unity.
SMART condemns 360 Sheet Metal's anti-union activity in the strongest possible terms, and we stand in complete, unwavering solidarity with Local 16 members on the picket line.