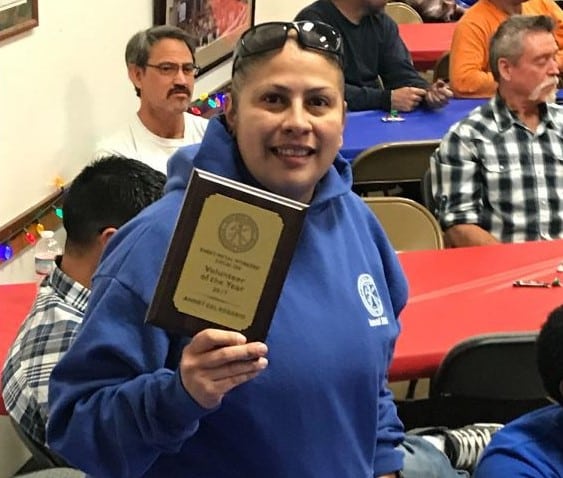 The Tradeswomen Heroes Awards program honors two apprentices and two journey-level workers in the United States and Canada that set an exemplary example both on and off the jobsite
In July 2022, yet another SMART sister earned recognition from North America's Building Trades Unions (NABTU) for her hard work and proven track record: Annet Del Rosario, a 20-year journeyworker out of SMART Local 206 (San Diego, California).
"Her positive attitude and relentless work ethic are infectious to those around her, and I can't think of anyone that deserves more accolades for everything she means to our local and those lucky enough to be around her," said Local 206 in the NABTU press release announcing Annet's NABTU Tradeswomen Heroes Award win.
Annet joined Local 206 in March 2002, committing to the union's five-year apprenticeship program in August 2003 and turning out as a journeyperson in 2008. Since then, she has worked in the field as well as the shop on the HVAC side; she's also served several terms as a trustee and an e-board member, and in her current position, she is the shop foreman at Able H&A – the first female to fill each position in the local's history. Annet's tireless advocacy continues off the jobsite as well: She created and is president of Building Trades Sisters, an all-female union trades group in San Diego.
"Annet is the shining example of what can be done when someone puts their mind to it," the press release concluded. "She has always wanted to put in the work to receive the rewards."
SMART congratulates Sister Annet Del Rosario for this well-deserved recognition!