This issue's Rail, Mechanical and Engineering (RME) Department Report is from International Representative Larry Holbert: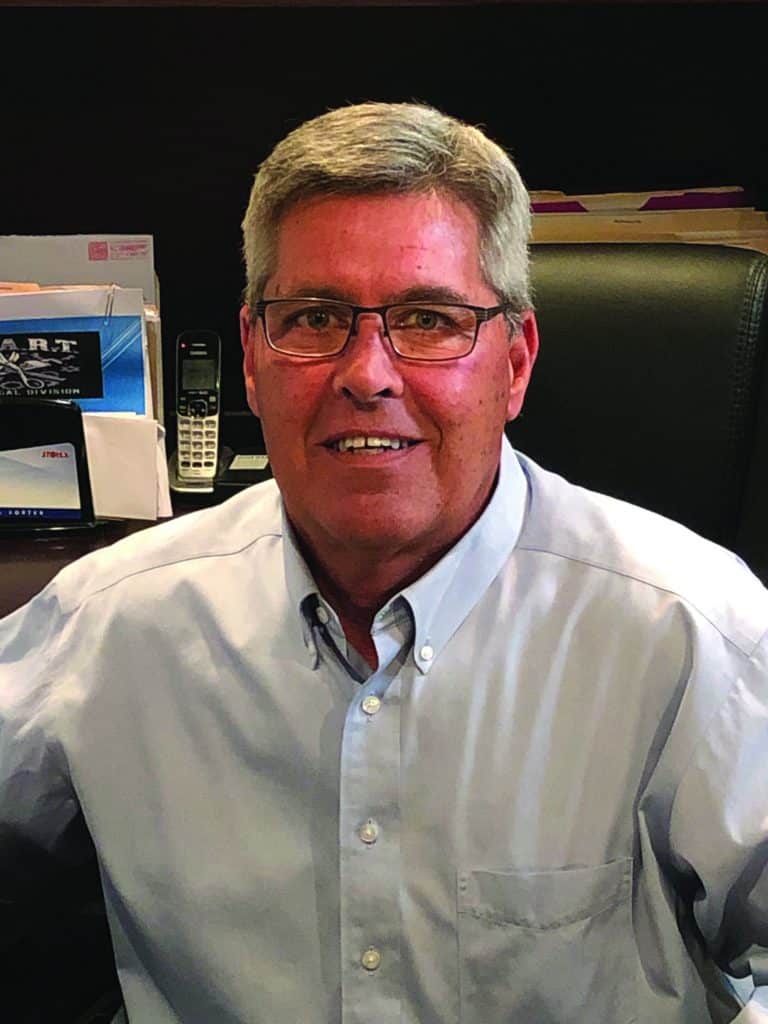 During my 40-plus years as a railroader, I have always sought out opportunities to participate in my union, not only in the General Committee or at the International level, but also at my local union. As a lot of you have heard me say: At every level of our organization, we are only as strong as our local unions. While I've certainly seen a lot of changes in the last 40 years, this is one thing that has not changed — the local anchors us both to our fellow members and to our craft.
Attending local meetings over the years, I have always been fascinated when looking at each union's original charter and reading the names and signatures of the brothers and sisters who drew on said charters to establish our locals, hold the first elections of officers and join their fellow workers in the International. The work confronting these past members required their commitment and dedication: They built their locals to be financially responsible, they drafted and adopted bylaws to govern their affairs, and they eagerly trained on their obligations at the International and on compliance with the law, learning to navigate the Department of Labor, IRS and various other regulatory agencies. Most importantly, they chose who they wanted to enforce their contracts, settle grievances, protect the rights of their members and ensure their work jurisdiction — electing their officers and, when necessary, stepping up to serve in elected roles.
The strength of our locals and the directions they have taken have always been determined by the consensus reached by membership when a local met — it was not just three or four members at meetings making decisions for the rest! Participation in one's local not only helps members to look out for and support each other, but also builds a stronger and more resilient workforce and protects our trade. You might decide that you have better things in life to do than to attend a meeting, but when you find yourself injured on the job or terminated for not having your PPE on, you're hoping a fellow member will be there to lend a hand. Or when the carrier gets the idea to remove all the sheet metal workers from the service tracks, you're hoping you'll have all your local brothers and sisters there to prove that it's you and your fellow workers who make the trains run — not dangerous and cynical cost-saving measures.
Brothers and sisters, you need to get involved in your union, you need to serve as officers and continue getting educated; without dedicated officers, there would be no union to speak of. It's easy to blame our current issues on past officers, but in my opinion, all it comes down to is the proper filing of claims and grievances and to the good retention of documents. Railroad workers have an excellent and effective process for handling claims and grievances under the provisions of the Railway Labor Act. Although I fully agree that nowadays this is much harder than it used to be — with the carriers assigning "labor relation experts" with very limited knowledge of the work we do to respond to our grievances — this only proves that now is the time for our local union leaders, armed with all the training and support that has been made available, to help build competitive and strong locals that are able to stand up to the carriers.
Local officers are the ones who are in the shops every day; they alone can see whether or not a contract is being lived up to, not your general chairperson and not the International. There are a lot of opportunities in this department to change things. We're just waiting for you to get involved.