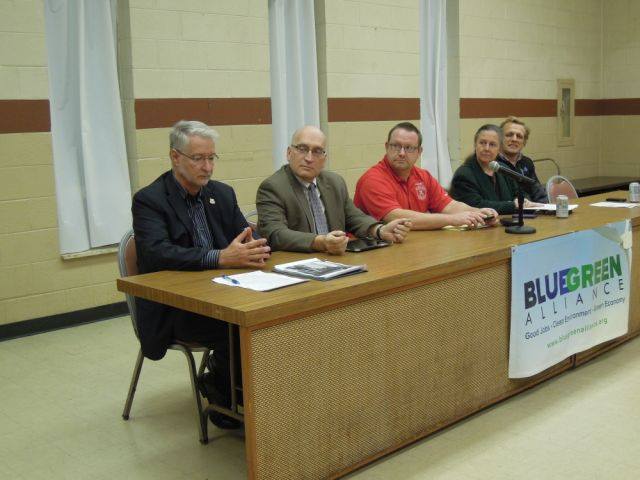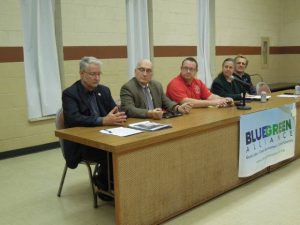 On the heels of a state report on renewable energy and energy efficiency in Michigan, local labor and environmental leaders got together in Troy, MI to discuss how Michigan workers and the environment are benefitting from renewable energy and energy efficiency investments in the state.
Focusing on how priorities in President Obama's climate action plan are spurring investments in the clean economy, Bob Donaldson, Business Manager/Financial Secretary Treasurer, SMART Local 292 commented that they "are the family-sustaining, proven effective investments that will continue to create economic growth over the long term." He continued that "making the transformation to cleaner sources of energy will ensure that we maintain our global leadership in clean energy innovation."
Michigan's high renewable energy standards have resulted in $1.79 billion in investment through 2012 with 76,000 workers employed in the state's green economy.  Those 76,000 workers account for 2 percent of the entire Michigan workforce.
Participants expressed that expanding clean, renewable energy has enormous potential to further create good jobs while reducing greenhouse gas emissions and our dependence on foreign sources of energy—building a cleaner, more efficient and more competitive economy in Michigan and also throughout the United States.
"Incentivizing energy efficiency improvements is something we can all agree on," said Jim Shaw, Business Representative, SMART Local 7. "Encouraging the development of these markets will mean increased competitiveness and more job creation as we stake our claim as leaders in the global clean energy economy."
Sheet metal leaders were joined by representatives of groups as diverse as the Sierra Club, American Federation of Teachers, and the International Brotherhood of Electrical Workers.