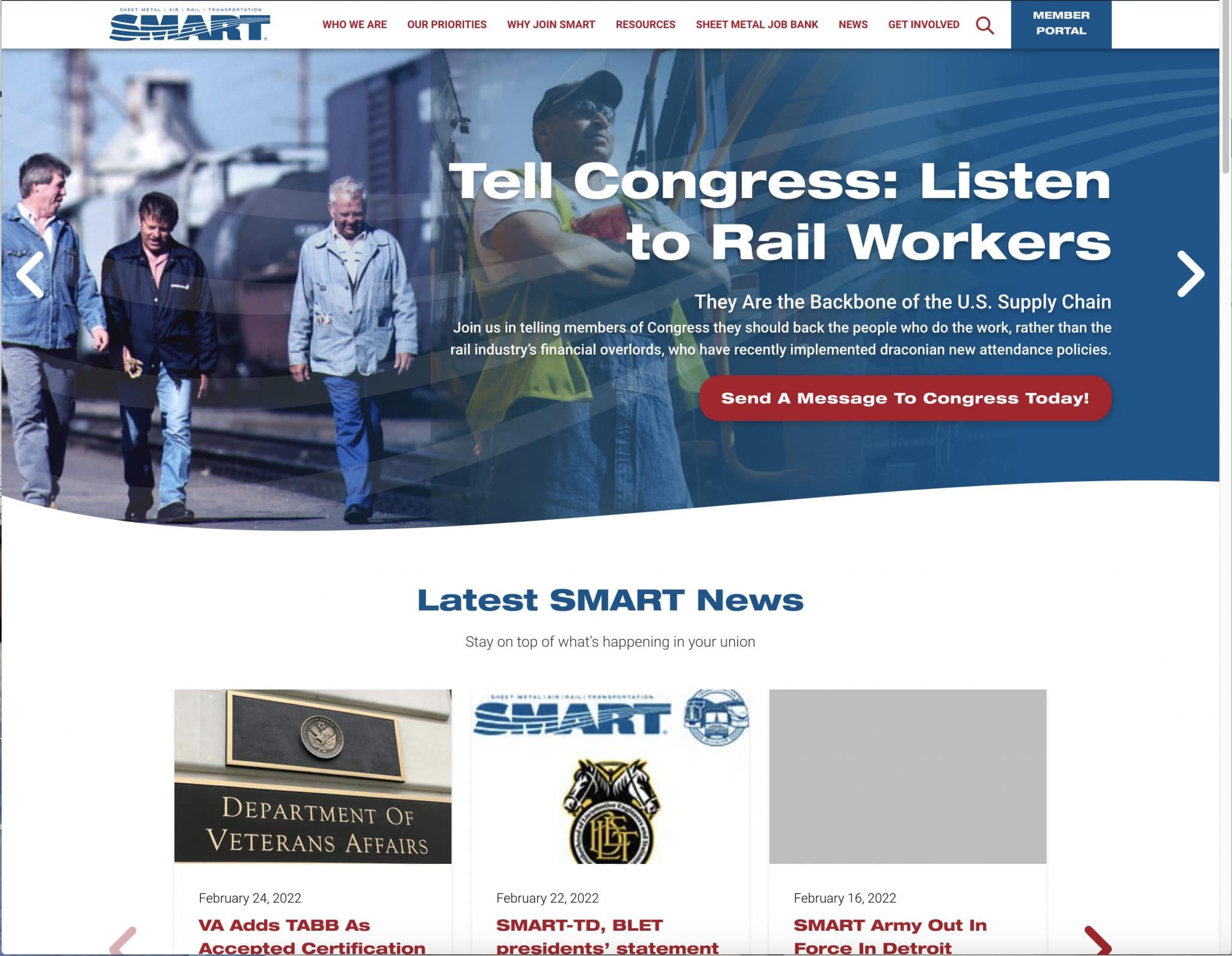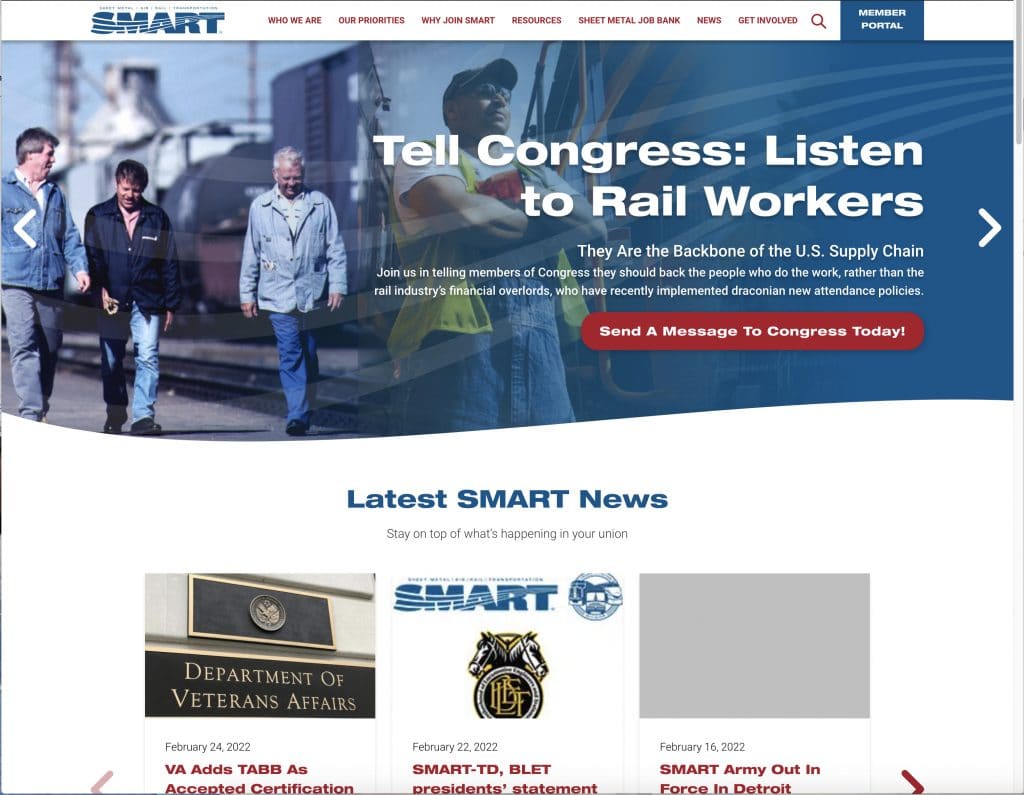 Attention SMART TD members!
On Feb. 28, SMART is launching its new website. This site offers SMART TD and its members a greater level of security and utility compared with the older design. Important union information will now be secured behind a login and the news and resources that matter most to you as a SMART TD member will be easier to find and access.
With this change, it is now necessary for SMART TD members to sign up for a members' portal account to access these resources.

To set up an account, go to https://www.smart-union.org/members/login and click on "New to SMART portal? Create an account." and then click on "I'm a Transportation Division member."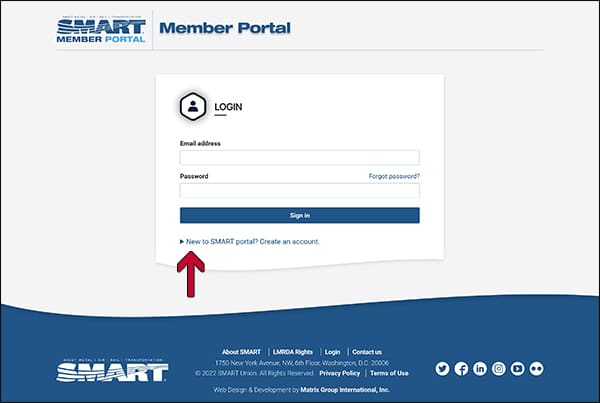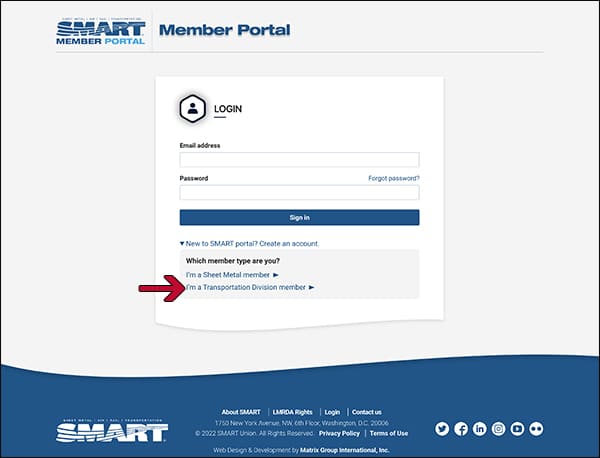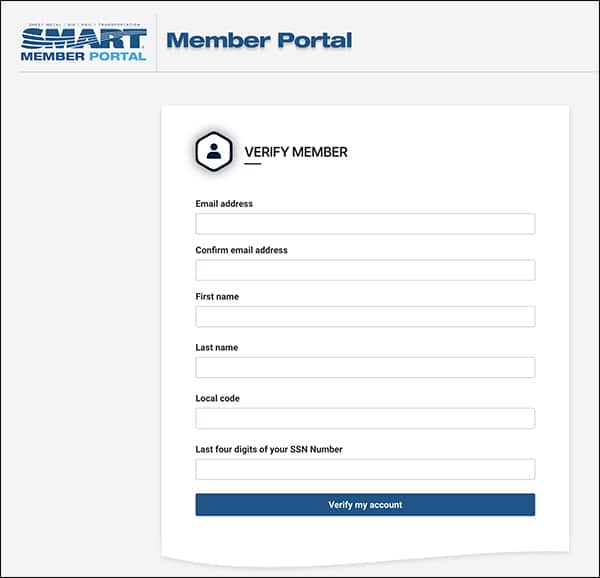 To sign up for an account, you will need an email address, your name, your local number and the last four digits of your Social Security number. Please note that if the last four digits of your Social Security number are not on file or if the data the union has on file is mismatched with what is entered to create the account (for instance "Bill" for the first name instead of "William"), you will be unable to log in to access Member Portal resources.
If you find yourself having difficulty establishing your new web account, please call the TD Public Relations Department at 216-227-5283 from 8 a.m. to 5 p.m. Eastern or fill out this web form, and we will work to resolve the issue.
Once you have established this account, an email will be sent to the address you've provided. After clicking the link in that email, your login will be established, and you will be able to browse and add favorite resources for ready access, then be able to easily retrieve them every time you log in to the Member Portal.
For website support issues or suggestions about resources to add, you can also contact the Transportation Division PR Department at 216-227-5283 or email websupport@smart-union.org. Since this is a general email address for all users, please include that you are a TD member in your message along with your name and local number (if known).