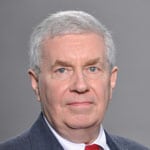 The Federal Motor Carrier Safety Administration has denied an application by motorcoach tours company Miami Nice Tours to operate bus tours in the United States by drivers who would be exempt from the commercial driver's license (CDL) provisions of part 383 of the Federal Motor Carrier Safety Adminstration regulations.
The SMART?Transportation Division's Legislative office in September offered written testimony to the U.S. Department of Transportation to deny Miami Nice Tours' application for the exemption.
The company sought to employ 50 European drivers to conduct approximately 87 motorcoach tours in the United States annually. While each driver would have been licensed to operate a motorcoach in his or her European country of residence, states here do not issue CDLs to non-residents. Part 383 requires motorcoach drivers to hold a CDL issued by a U.S. state.
Miami Nice Tours stated that they believed that these drivers were likely to achieve a level of safety that is equivalent to or greater than the level of safety that would be obtained if they held U.S. CDLs and had sought an exemption from the FMCSA rules.
"The SMART Transportation Division thanks FMCSA Administrator Anne Ferro and her staff for making the proper decision on this application," said SMART?TD?National Legislative Director James Stem. "The denial of the application not only adheres to our safety laws, but respects the rights of workers in this country who only seek opportunities for gainful employment."
In testimony to the DOT, SMART?TD?National Legislative Director James Stem said: "The SMART Transportation Division opposes Miami Nice Tours' application for exemption for several reasons. There is no way to check the claims of Miami that the drivers 'are licensed to operate motor coaches in their respective country of residence' and the status of their licenses, driving records, violations, etc. The qualifications and skills needed to hold and operate a CDL also include physical and dexterity requirements and there is no way to check that these drivers fulfill these requirements.
"There is no way to check the medical history of these drivers.
"While there is no "Keep American Jobs" provision for the hiring of American bus drivers, there are Buy American provisions for purchasing buses. So if we are to be concerned about supporting Americans who build buses, it only makes sense that we support Americans who drive them. To allow the importation of people from other countries to perform American work is tantamount to 'exporting' these jobs.
"The immense diversity that already exists in the state of Florida makes the argument for the need to have a driver from a specific country to be without merit. If Miami needs someone who is fluent in a specific language, what they need is a tour guide accompanying the group.
"If this was an airline that transports diverse people in their planes on domestic routes, they would not be asking for a waiver to their qualifications so they could have a non-American pilot fly the plane.
"For the above stated reasons, the request for an exemption should be denied."