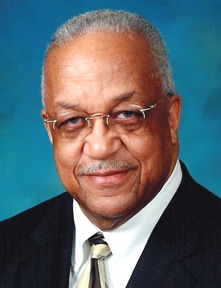 By James A. Williams
General Chairperson, LACMTA
Contract negotiations are underway between the UTU and the Los Angeles County Metropolitan Transportation Authority (LACMTA).
As required by California law, the parties exchanged proposals prior to April 1, and, as also dictated by state law, began bargaining April 30.
The proposals exchanged were basically the same as those that resulted in the current one-year contract.
As usual, the MTA is crying poor; and in its proposed guidelines for the agency's 2011 budget, there is absolutely no money for labor union members.
We also expect that the agency will be looking for some give-backs, but our negotiating committee is determined that despite the economic climate, we will preserve what our members already have, and explore every possible avenue to see what improvements might be made, monetarily or otherwise.
Unfortunately, the political atmosphere is not favorable because the majority of MTA board members represent the City or County of Los Angeles, whose employees have a wage freeze.
The safety and well being of our members depends on this union strongly enforcing the provisions of our labor contract, and I am proud of the job this general committee's members and officers are doing in this regard.
It is not going to be easy, but this general committee has the strength and determination to bring our members a contract that protects them and their families.
Our members deserve nothing less.