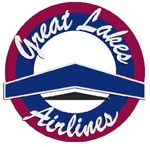 KEARNEY — The U.S. Department of Transportation has issued an order to Great Lakes Airlines to extend its service at Kearney Regional Airport while Kearney waits for federal approval of the airline to replace Great Lakes.
The order, issued Wednesday, also sets temporary rates for Great Lakes to continue providing Essential Air Service at the Kearney, North Platte and Scottsbluff airports through March 31.
"This is consistent with the DOT wanting to ensure that air service continues," City Manager Mike Morgan said. "This reduces the chance for potential gaps in service. We appreciate (Great Lakes') cooperation and appreciate the DOT doing this."
Read more from Kearney Hub.