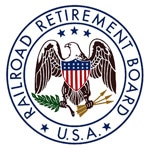 President Barack Obama Sept. 24 nominated Steven Anthony as the management member of the U.S. Railroad Retirement Board, replacing Jerome F. Kever, whose term is expiring.
Anthony's appointment will require Senate confirmation.
Anthony most recently served as senior general counsel and secretary for the Norfolk Southern Corporation from 2007 to 2012. Previously, he was a Washington lobbyist for NS from 1997 to 2007 and NS general counsel from 1981 to 1997.
From 1978 to 1981, Anthony was secretary and general counsel of the Illinois Terminal Railroad.
Anthony received a bachelor of science degree in business administration from the University of Missouri and a juris doctorate from the University of Tulsa.
Kever was appointed to serve as management member of the RRB by President George H.W. Bush in 1992 upon the recommendation of the Association of American Railroads and the American Short Line and Regional Railroad Association. He was reappointed to a second term of office by President Bill Clinton in 1995, and then to a third term in May 2000, which ended in August 2003. He was reappointed by President George W. Bush.
The RRB is an independent agency in the executive branch of the federal government that administers comprehensive retirement-survivor and unemployment-sickness benefit programs for the nation's railroad workers and their families. As part of the retirement program, the RRB also has administrative responsibilities under the Social Security Act for certain benefit payments and railroad workers' Medicare coverage.