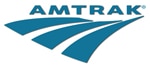 The Supreme Court said June 23 it will consider whether Amtrak can partner with a government agency to create rules that other private railroads must follow.
The justices agreed to hear the Obama administration's appeal of a lower court ruling that said Congress unconstitutionally gave regulatory power to the passenger railroad company.
Read the complete story at ABC News.