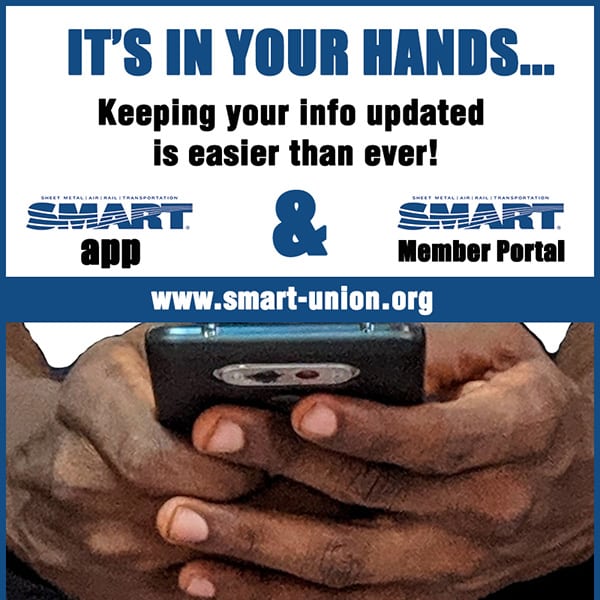 In today's world, it's important for the union to keep current and accurate information so members can stay informed on things that are important to them. This can be accomplished through the SMART mobile app, via the SMART Member Portal on the SMART website or the old-fashioned way — by just letting your TD Local secretary know.
It's no secret that we and the carriers do not often see eye to eye, and there is a false narrative out there that we openly share member/employee information with each other. Carriers have zero obligation to voluntarily share any change in your personal information with your union, including your job craft. Even in this age of easy communication, maintaining good labor relations isn't the strong suit of many carriers, and that includes notifying the union when one of our members has moved, changed contact information or have changed craft roles at work, for example, holding dual certification as a conductor/engineer.
A feature has been added in the SMART app and the SMART website's Member Portal so members can more accurately update their info with the union. It's important to fulfill that SMART constitutional duty (Article 21B, Section 49) by keeping your contact info (address, phone number and email) as well as your emergency contact info, work craft and military service record current. To avoid missing out on important notices and to make your union one member stronger please use the app, website or contact your local leadership to ensure that your union has the most accurate information. Together we are stronger!
The SMART Union app is available by texting the word APP to 67336 or for download on Apple's App Store or Google Play.