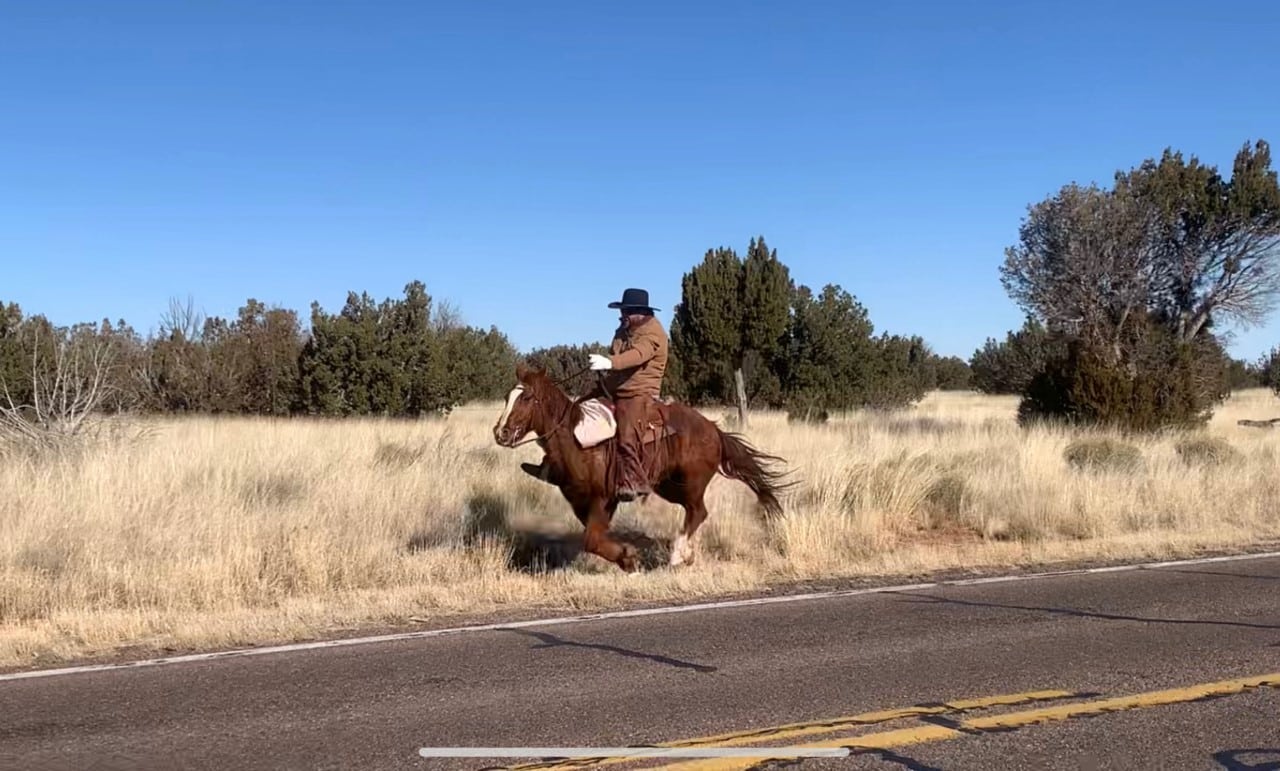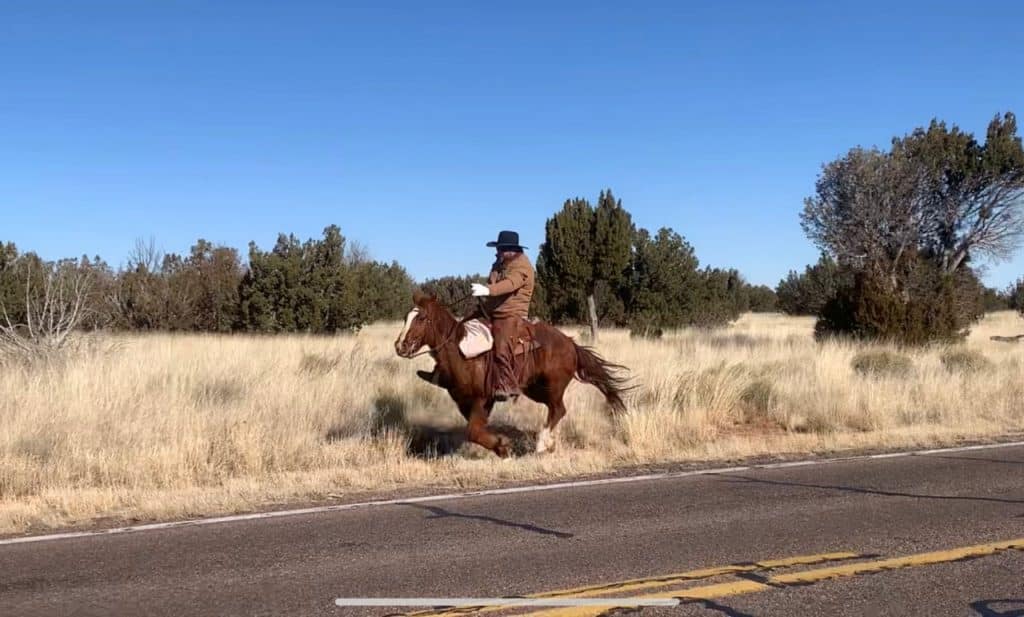 As we all know, the crown jewel of all U.S. sporting events is the National Football League's Super Bowl. This weekend, Phoenix, Ariz., hosts Super Bowl LVII featuring the Kansas City Chiefs and the Philadelphia Eagles.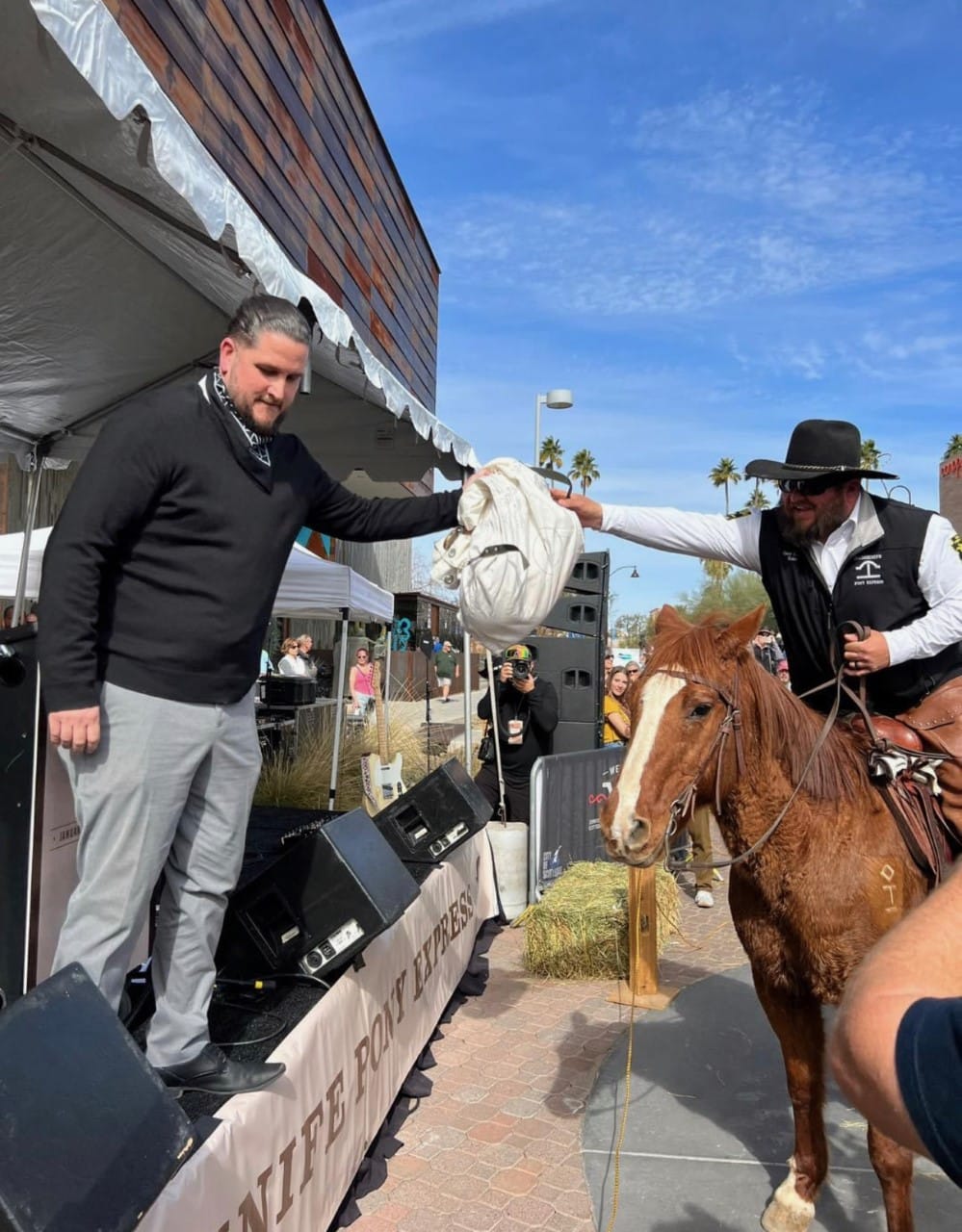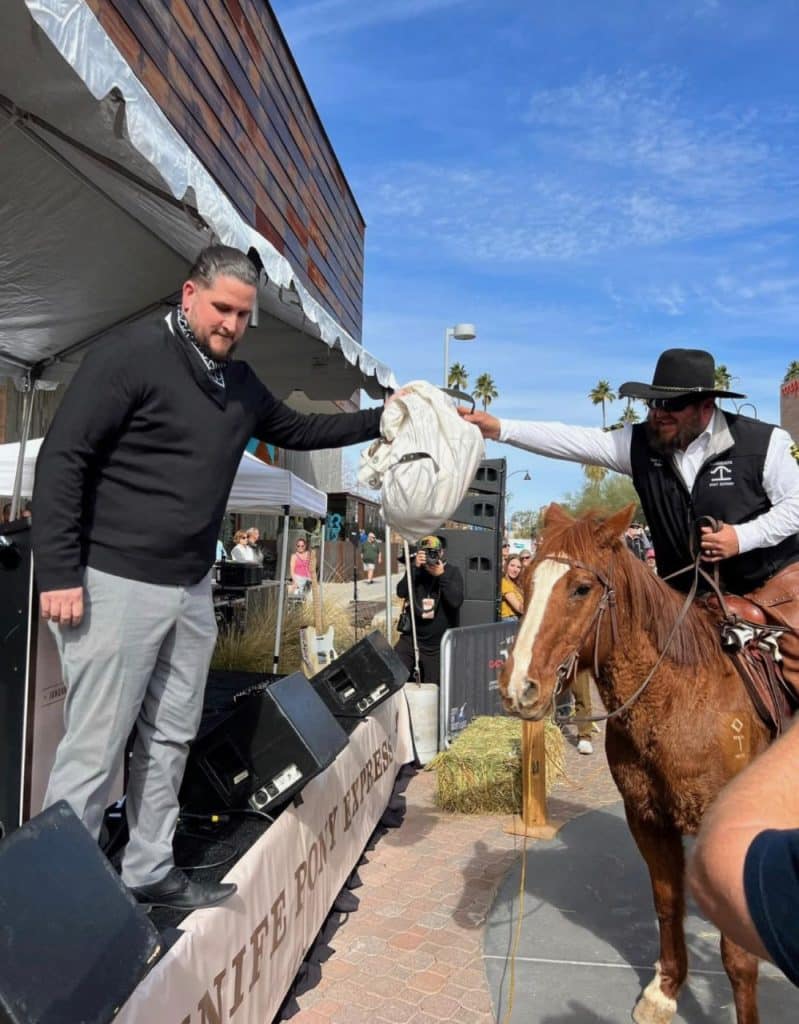 SMART Transportation Division's own Gary Hayes, vice local chairperson of Local 113 (Winslow, Ariz.), played a very special role in making this year's big game possible. A conductor and engineer for BNSF, Hayes wears many hats. In his case, one of them happens to be a Stetson. 
Hayes has been a member of the Hashknife Pony Express for nine years. This organization carries mail on horseback the 180 miles from Holbrook, Ariz., to Scottsdale, Ariz., in late January or early February every year to culminate with the beginning of the Parada Del Sol Rodeo in Scottsdale — the traditional start to the state's rodeo season.
This year, the roughly 30 riders in the Pony Express carried about 20,000 pieces of mail in their three-day run. Unbeknown to the public, these riders had one very special delivery among their haul. The Super Bowl Host Committee had mailed the official Super Bowl LVII football to be hand-delivered to them in Scottsdale.
When they arrived to the Museum of the West in Scottsdale on the third day of their ride, Brother Hayes was chosen by the captain of the Pony Express to do the honors of delivering the football to Jay Parry, CEO of the Super Bowl Host Committee.
"This 180-mile special delivery was a little different than my normal run from Winslow, Ariz., to Belen, N.M., but I got it there on time," Hayes said.
SMART-TD would like to congratulate Brother Hayes for his recognition, and though he was preparing for a train when we got to talk to him on Saturday, we hope that he has a quick tour of duty so he can get back home in time to watch the game that he helped make possible!
For more information on this story, and on the Hashknife Pony Express itself, please visit the organization's website via the link below.