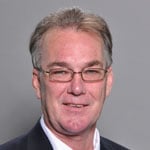 UTU-represented trainmen and engineers employed by Evansville & Western Railroad overwhelmingly ratified a new five-year agreement, while UTU-represented trainmen and engineers employed by Iowa Interstate Railroad ratified a new six-year agreement.
     
The Evansville & Western agreement provides for substantial wage increases with full back-pay, certification pay for conductors and engineers, freezes health care insurance contributions, preserves cost-of-living adjustments, and improves working conditions and seniority moves.
UTU International Vice-President Dave Wier, who assisted with the negotiations, congratulated General Chairperson R.W. "Red" Dare (Canadian National, GO 433) and Local 1525 Chairperson Danny Kautzman for "the great effort put forth in negotiating an agreement with dramatic improvements in wages and working conditions. The wage increases, coupled with the certification pay, provide members with outstanding increases in the daily rates of pay," Wier said. 
The Iowa Interstate agreement provides for wage increases, a boost in the meal allowance, plus improvements in vacation provisions, working conditions and allowances. Also established is a seniority maintenance provision, and covered employees will gain coverage under the UTU National Health and Welfare Plan as well as the national dental and vision plans. 
     
Wier also assisted with the Iowa Interstate negotiations. He praised General Chairperson Dave McFarland, Local 258 Chairperson Norman Kitchen, and Local 258 President Jesse West for "the extraordinary effort put forth in negotiating a solid agreement with substantial improvements in wages, working conditions and health care benefits. The National Health and Welfare package is far superior to the former Iowa Interstate plan in all aspects and was an integral part of the negotiation process," Wier said.
Evansville & Western operates some 124 route miles between Evansville, Ind., and Owkawville, Ill, with a branch to Mt. Vernon, Ind. Iowa Interstate operates almost 600 route miles between Council Bluffs, Iowa, and Chicago, with a branch to Peoria, Ill., and connects with all major North American rail systems.