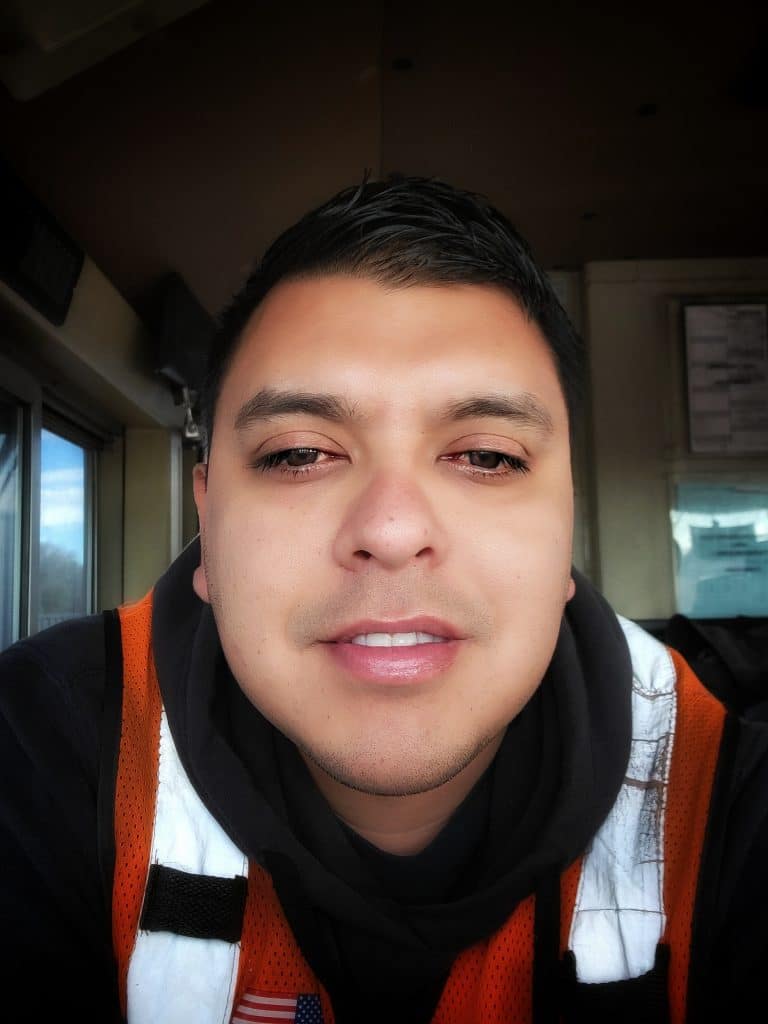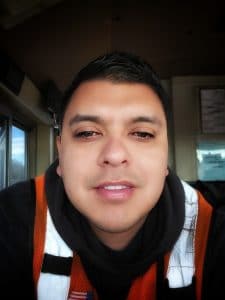 SMART TD Local 818 (Ft. Worth, Texas) Alt. Legislative Rep. and BNSF Conductor Cristhian Sosa (pictured) was on BNSF train M-TULIRB1-02A with Engineer Justin Luster heading southbound from Madill, Okla., to Irving, Texas, on Thursday, Feb. 3 when they spot­ted a woman near the tracks waving her arm in the air for help.
"Engineer Luster promptly and safely brought the train to a stop, while I toned up 911 on the radio," Sosa said. "A dispatcher answered the tone up and I described an indi­vidual laying on the ground asking for help and that emergency services would be needed immediately as the person appeared to be hurt."
Sosa walked back 26 cars to where the woman was on the rocks by a levee and covered by an air mattress. CBS & Fox-affiliate KXII News 12 reported that the woman, who only identified herself as "Connie," had been last seen Tuesday, Feb. 1, floating on the air mattress on Lake Texoma located in Kingston, Okla.
According to reports, she and her fiancé were trying to fish belongings that had fallen out of their boat and into the water when the air mattress she was on caught a current. She floated on it for two days as temper­atures dropped from highs in the mid-50s to a high of 28 degrees the day she was found.
"She was cold from being wet, her clothes were stiff, her hands were cut up and bleeding, and she was having trouble getting up to walk," Sosa said of the woman's condition when they found her. "She was showing symp­toms of possible hypothermia, so we asked for 6.6 to back up and get her on the second motor. We helped her get up and walk slowly to climb the steps of the second unit. While sitting in a warm cab, we got her some drinking water and a dry sweater to help her with how cold she was."
The crew then proceeded to the next crossing to wait for emergency services to arrive. Sosa said that an Oklahoma state trooper told him that Connie had been missing since the day before and had been assumed dead.
"We just did what anyone else would've done in our situation. I haven't heard how Connie is doing, but I hope she is doing much better," Sosa said. Media reports said that the woman had experienced hypothermia but was expected to recover.
SMART congratulates Sosa and Luster on their heroic efforts and commends them for their quick thinking and situational awareness.
Click here to read the report from KXII or here to read the report from CNN.