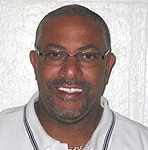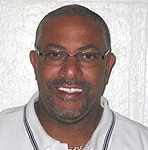 Just ask UTU District of Columbia Legislative Director Willie Bates about safety standards for rail-transit systems.
Unlike freight and passenger railroads, rail-transit systems are not bound by federal construction standards, nor are their workers in safety senstive positions governed by federal hours-of-service limitations, says Bates.
As a member of the Obama administration's 20-person Transit Rail Advisory Committee for Safety, Bates is collaborating with his fellow committee members to draft federal regulations for 47 separate such systems that currently set their own safety rules and procedures.
Congressional action will be needed to put them in place, as a 1964 law prohibits federal oversight of transit agencies. Bates supports giving the Federal Transit Administration regulatory authority for transit-system safety, pointing to a 2011 National Transportation Safety Board report citing "inconsistent practices, inadequate standards and marginal effectiveness with respect to state safety oversight of rail-transit systems."
Bates last year was named by Transportation Secretary Ray LaHood to the Transit Rail Advisory Committee for Safety for good reason. In 2009, Amtrak's highest safety honor — the Charles Luna Memorial Safety Award — was bestowed upon Bates, who has worked injury-free for 25 years as an Amtrak conductor, and never had a safety-rules violation. The award is named for the UTU's first International president, who later was an Amtrak board member.
And in 2011, the Governor of Virginia bestowed upon Bates the Governor's Transportation Safety Award for rail transportation. Bates formerly was president and vice local chairperson for UTU Local 1933 in Richmond.
The efforts of the Transit Rail Advisory Committee are supported by the UTU National Legislative Office, which is educating congressional lawmakers on the importance of standardized federal safety standards for rail transit systems.