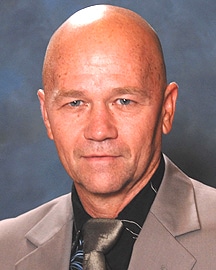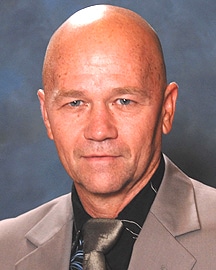 By Robert Kerley
UTU International Vice President
America's soldiers and their families are sacrificing to preserve liberty and ensure justice throughout the world.
As labor unionists, we can follow their example of service by remaining resolute in our struggle against injustice and the denial of human rights and dignity here at home.
Liberty means freedom from tyranny at home. Justice must be demanded in corporate boardrooms and the workplace.
Working men and women are under attack in states throughout America. It is an attack on all that unions have fought so long and hard to achieve — the right to organize and bargain collectively for good wages and safe working conditions.
The attack is by those who cannot make their case at the bargaining table.
Working families, whose purchasing power sustains our economy, absolutely did not cause the economic collapse that has driven states into the red.
Yet those families are now told that their breadwinners don't deserve a seat at the table when the elimination of their jobs and a reduction in their negotiated wages and health care and retirement plans are discussed.
A half century ago, Americans of every color, creed, faith and age stood shoulder-to-shoulder in the fight against racial and social injustice, and made America a better place for us all.
We must renew that spirit, reaffirm that message and reignite that flame of righteous indignation against this denial of democracy and dignity in the workplace.
We must reach out to young people for whom the American dream is becoming a legendary paradise lost, and to the unorganized, because their future depends on our success.
Without strong labor unions and labor laws, America's middle class will disappear into a nation of masters and servants.
America is better than that. Our cause is just. Our motives and our actions must be honorable, but unequivocal.
We must prevail, because the loss of these precious rights will dishonor all who came before us, and resign the generations who follow to lives of meager toil without the just rewards of honest labor.