The following is a joint letter from UTU International President Mike Futhey and Sheet Metal Workers' International Association General President Joe Nigro on the merger of the two organizations to become the Sheet Metal, Air, Rail & Transportation Workers (SMART).
Brothers and sisters: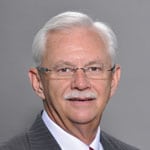 The merger of the United Transportation Union (UTU) and the Sheet Metal Workers' International Association (SMWIA) into the International Association of Sheet Metal, Air, Rail and Transportation Workers (SMART) became effective Nov. 30, 2011.
The two of us firmly believe that the time for conflict between our two great unions is over. It is time to heal our wounds and embark jointly on a productive and successful future.
Central UTU issues of craft and general committee autonomy are intact and not an issue. It is time to build a bigger, stronger and more effective organization in order to meet the many challenges facing you, our memberships.
We begin now to implement the provisions of the merger agreement that recognizes the need for an orderly transition of our respective organizations.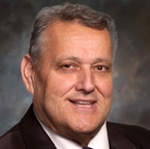 Change, at times, may be difficult, but both of us are committed to bringing our unions together in SMART by building on our strengths.
The UTU brings to SMART proven accomplishments before the National Mediation Board and in dealing with the Railway Labor Act, rail safety and state legislative issues. The SMWIA brings to SMART expert knowledge related to organizing and extensive training resources and facilities nationwide.
Combined as SMART, we create a large and powerful voice within the AFL-CIO and in advancing legislative objectives in Congress and state legislatures.
In the months ahead, we ask you to work with us collaboratively, creatively and with open minds to preserve the best practices of the UTU and SMWIA, and to become more efficient and cost-effective in conducting union business.
As we write this, committees are forming to work out the myriad details necessary to accomplish the merger.
We intend the implementation process to be transparent and welcome your involvement in building SMART into the best possible union for the sake of all our members. Both of us pledge our loyalty to the mission we now undertake.
—
The Sheet Metal Workers' International Association (SMWIA), a member of the AFL-CIO and the Canadian Labour Congress, is 150,000 members strong, with 2,027 working in the railroad industry.
SMWIA members also work in construction, manufacturing, service and shipyard industries, primarily in HVAC systems as well as architectural and specialized metal fabrication.
The SMWIA's earliest predecessor — the Tin, Sheet Iron and Cornice Workers' International Association — was formed in January 1888. In 1924, the SMWIA name was adopted. Railroad shop workers have always been an integral part of the union.