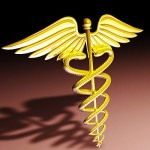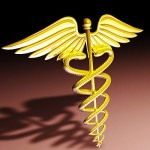 UTU members with questions on how the Affordable Care Act will affect them and their families should visit the websites of their health care insurance carriers.
For UTU members covered under the national railroad medical, prescription drug, dental, vision, and life insurance benefits plans, links to your health insurance providers' websites can be found at http://www.utu.org/ by clicking on the "Health Care" link at the top of the home page.
In addition to accessing the UTU health care web pages for information, also view the Railroad Information Depot, accessible at:
Following is general information on the Affordable Care Act:
* Those with health care insurance will continue to be covered under those plans.
* Those with health care insurance no longer will pay out-of-pocket for certain preventive care services when they are rendered by a network provider. The purpose is to promote wellness and reduce the high cost of treating and managing disease. For a list of preventive service covered, use the following link:
www.healthcare.gov/law/about/provisions/services/lists.html
This provision could prove a significant cost saver for UTU members covered by the national railroad health care plan because copays will be eliminated for many preventive health care services.
"When we entered the most recent round of negotiations with the carriers, our strategy was to hold the monthly cost sharing premium under $200 — rather than allow it to escalate to $300 or more — in exchange for somewhat higher copays," said UTU International President Mike Futhey. "The Affordable Care Act now eliminates many of those copays. Our winning strategy will prove very beneficial to our members, who now will save out-of-pocket for many health care services while still having one of the lowest cost-sharing premiums in the public and private sectors."
Additionally:
* Employer plans will be required to provide uniform summaries of benefits and coverage to participants.
* The Medicare hospital insurance tax rate of 1.45 percent per paycheck remains unchanged for those earning less than $200,000 annually ($250,000 for married couples filing jointly). The tax rate will be raised only for those with higher incomes.
* The Affordable Care Act ensures your right to appeal health insurance plan decisions — to ask that your plan reconsider its decision to deny payment for a service or treatment.
* It also contains a new Patient's Bill of Rights, which can be accessed at the following website:
www.healthcare.gov/news/factsheets/2010/06/aca-new-patients-bill-of-rights.html
.
* Dependents will remain covered by their parents' health care plans until age 26.
* Insurance companies no longer may deny health care due to pre-existing conditions or cancel coverage for people who become sick.
* No longer are there lifetime dollar limits on health care benefits.
* Retirees covered by Medicare already have saved $3.7 billion on prescription drugs in the Part D "donut hole" since the law was enacted, and will continue to save on prescriptions as the "donut hole" closes over the next eight years.
As more information becomes available on how the Affordable Care Act affects UTU members and their families, it will be reported at http://www.utu.org/ and in the UTU News.