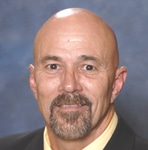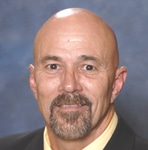 Alternate International Vice President Larry Barrilleaux, 61, has retired, effective Jan. 15.
A member of Local 1836 at New Orleans, Barrilleaux began his railroad career in 1973 as a switchman on Texas Pacific/Missouri Pacific Railroad in New Orleans, La.
In 1975, he was elected secretary of General Committee GO TMP.
He attended Delgado Community College and received an associate degree in business administration in 1980.
Barrilleaux was elected to various offices in Local 1880 before being appointed vice chairperson in 1993. In 1995, he was elected general chairperson of GO TMP for switchmen at the New Orleans Terminal on Union Pacific Railroad.
Barrilleaux participated in negotiations from 1996 to 1998 to protect union members during the merger of the Union Pacific Railroad with the Southern Pacific Railroad, and the subsequent merging of Local 1880 into Local 1836.
Has served as local legislative representative for his local since 1998.
In 1999, he attended The National Labor College in Silver Springs, Md., for training in union organizing. He worked on a successful organizing campaign in 1999 on the Louisiana & Delta Railroad in south Louisiana.
"I have enjoyed working for the UTU and I sincerely appreciate the support provided to me during my years as part of the organization," Barrilleaux said. "While I look forward to enjoying my retirement, I will miss being a part of our team and the organization."
UTU International President Mike Futhey commended Barrilleaux's service to his fellow workers and to the UTU.