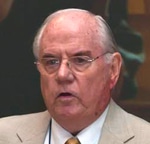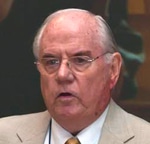 Arbitrator Frank Quinn, well known to hundreds of UTU officers and members as a long-time educator at UTU regional meetings, a respected neutral in rail arbitration cases and as an author, has died at age 80.
Francis Xavier Quinn earned bachelor of arts, master of arts and master of science degrees in education, theology and industrial relations, and a doctoral degree in alternative dispute resolution.
Quinn is survived by his wife of 30 years, Marlene Stoker Quinn, who frequently attended UTU regional meetings with her husband.
Expressions of condolence may be sent to:
Marlene Quinn
4213 Blackhaw Lane
Ft. Worth, TX 76107