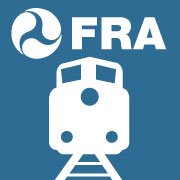 A pair of BNSF conductors out of Winslow, Ariz., were recently featured in an article by the Arizona Daily Sun talking about their concerns about automating trains.
Legislative Representative Ellis Laird and Wade Carlisle, both of Local 113, talked to reporter Corina Vanek about the dangers an unmanned freight train hurtling through our neighborhoods can pose to the general public.
"It's a horrible idea for a lot of different reasons," Laird told Vanek. "Right now, we have two sets of eyes on each train. Humans can react to different situations, I don't think they will ever be able to program a computer for every different situation."
Read the whole article here.
Brothers Laird and Carlisle did their part to let the public and the FRA know why automated trains are a bad idea by getting in touch with their local newspaper. Have you done your part?
Click on the link below and tell the FRA why you think autonomous trains are WRONG! Then, forward the link to your family and friends and encourage them to do the same.
https://www.regulations.gov/comment?D=FRA-2018-0027-0003
You only have until May 7 to make your voice heard!