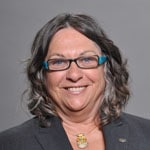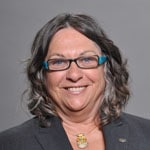 By Bonnie Morr
Vice President, Bus Department
Many of our bus locals have responded to a survey focusing on the health conditions of bus operators. This is a very important step in identifying some of the health issues that we face while on the job.
The Transit Bus Operator Workplace Health and Wellness Survey, sponsored by the Federal Transit Administration (FTA), is an effort to understand health, safety and wellness issues faced by bus operators, and to learn how employers and labor unions are addressing these challenges.
Also responding to the survey were more than 200 transit companies.
Specifically, the survey sought responses on:
* The current state of bus operator health and wellness.
* Health promotion programs and policies.
* The union local's perspectives on bus operator wellness and workplace health promotion programs, policies and activities.
* Identification of who does what to contribute to bus operator health promotion.
* Opinions on how health promotion and wellness affect the work environment, driver retention and transit operations.
All information gathered in this survey will remain confidential, and the results will not indicate specific locals, employers or employees.