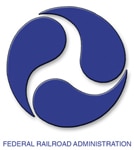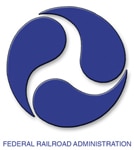 It's confidential and no-fault.
And the result, according to the Federal Railroad Administration, is a significant reduction in rail workplace derailments that too often lead to serious injury and death — plus, as a bonus, better labor/management relationships and improved operational performance.
We're talking about four pilot projects called Confidential Close Call Reporting System (C3RS), whose core value is that railroaders don't intentionally make mistakes, and the most effective means of correcting workplace errors that have the potential to cause death, injury and accidents is to investigate the cause in a non-judgmental environment.
In a review of C3RS pilot projects on Amtrak, Canadian Pacific, New Jersey Transit and Union Pacific, the FRA also determined they result in supervisors becoming "more fair and cooperative" and placing a greater value on safety relative to productivity, fewer discipline cases, and workers more willing to raise safety concerns with management.
C3RS is a collaborative effort involving the FRA, carriers, the UTU and the Brotherhood of Locomotive Engineers and Trainmen. 
The pilot projects encourage engineers, conductors, trainmen and yardmasters to report — without fear of discipline or FRA enforcement action, even if rules violations are involved — close calls that may have resulted in accidents or injuries.
All C3RS reports by employees are collected anonymously and kept confidential. With names and locations masked, a C3RS peer review team recommends corrective action, such as improved training, changes in physical plant, changes in existing federal safety laws or regulations, changes in carrier operating rules, and improved training and/or education.
Examples of close calls include varying levels of risk, such as leaving pieces of equipment unsecured, improper blocking, operating trains beyond track authority, or violating operating rules.
UTU International Vice President John Previsich spearheads the UTU involvement in the four C3RS pilot projects – systemwide on Amtrak and New Jersey Transit, and at CP's Portage, Wis., yard, and UP's North Platte, Neb., yard.
At UP, which has the most experience with  C3RS, the pilot project has led to reformatting track warrants so they are easier to read, and with a UP officer observing that C3RS "is helping UP move from a blame culture to one that bridges communication gaps between employees and management."