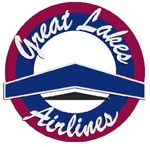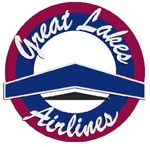 After 53 fruitless mediated bargaining sessions stretching over almost three years between United Transportation Union-represented pilots and Great Lakes Airlines, the union has asked the National Mediation Board to declare an impasse in the talks, release the parties from mediation and make a proffer of binding arbitration.
Great Lakes Airlines pilots are members of United Transportation Union (UTU) Local 40 in Denver.
Great Lakes Airlines is based in Cheyenne, Wyo., and serves 48 of its destinations with assistance from federal subsidies provided by the congressionally created Essential Air Service program. The airline is the nation's largest provider of Essential Air Service and those federal subsidies assure air service to communities in rural areas that are without easy access to the nation's transportation network.
In seeking the release from mediation and a proffer of binding arbitration, UTU International President Mike Futhey told the NMB that despite the 53 mediated bargaining sessions in which the UTU has sought to bargain in good faith, "the airline has refused even to discuss an acceptable offer, thus creating an impasse."
Airlines, as railroads, are governed by the Railway Labor Act (RLA), which puts the National Mediation Board (NMB) in control of negotiations until such time as the NMB determines there is an impasse and releases the parties from mediation. If either side rejects a proffer of binding arbitration, the Railway Labor Act provides for a series of cooling-off periods, during which the White House may appoint a Presidential Emergency Board (PEB) to make non-binding recommendations for a settlement.
If the sides cannot reach a voluntary settlement based on those recommendations, or if a PEB is not appointed – and PEBs are rare in stalled airline negotiations — then either side becomes free to engage in self-help, which could include a work stoppage by pilots.
UTU International Vice President John Previsich, who is assigned to assist in the negotiations, said, "Self-help from either party is not UTU's desired outcome for this process as it would have a significant negative impact on the Essential Air Service provided by Great Lakes Airlines. The UTU's desire is that the parties reach a mutually satisfactory agreement and avoid any interruption to the Essential Air Service."
From the onset of negotiations with Great Lakes Airlines in October 2009, the UTU has presented evidence that the current contract – which the UTU seeks to amend under provisions of the RLA – is substandard in terms of working conditions and wages that daily puts pressure on Great Lakes pilots whose highest priority is to fly passengers safely.
Under the current contract with Great Lakes Airlines, pilots are among the lowest paid of any scheduled passenger airline in the United States.
On Great Lakes Airlines, a first officer can expect to make less than $15,000 in the first year.
The carrier's latest offer provides that first officers will continue to make less than the flight attendants with whom they are working. In addition, the airline proposed a reduction of 15 percent in the monthly guarantee for all pilots.
These pilots are professionals with extensive training and expertise, and some of them are paid less than entry-level retail and food service jobs.
Difficult negotiations with Great Lakes Airlines are not rare. Great Lakes Airlines flight attendants, now represented by the UTU and also members of UTU Local 40, were in negotiations with the airline for 10 years (initiated prior to the selection of UTU as their bargaining representative in 2009) before a new agreement was reached and ratified.
The UTU-negotiated contract for flight attendants is the only ratified agreement the carrier has received with any labor organization since the first contracts were negotiated in the 1990s.
The pilots fly 30-passenger Embraer and 19-passenger Beechcraft aircraft, serving airports in Arizona, California, Colorado, Iowa, Kansas, Nebraska, Nevada, New Mexico, North Dakota, Michigan, Minnesota, South Dakota, Utah and Wyoming, and with crew bases in Arizona, Colorado, New Mexico, North Dakota, Minnesota, South Dakota and Wyoming.
The local hosts its own website, www.faircontractnow.com