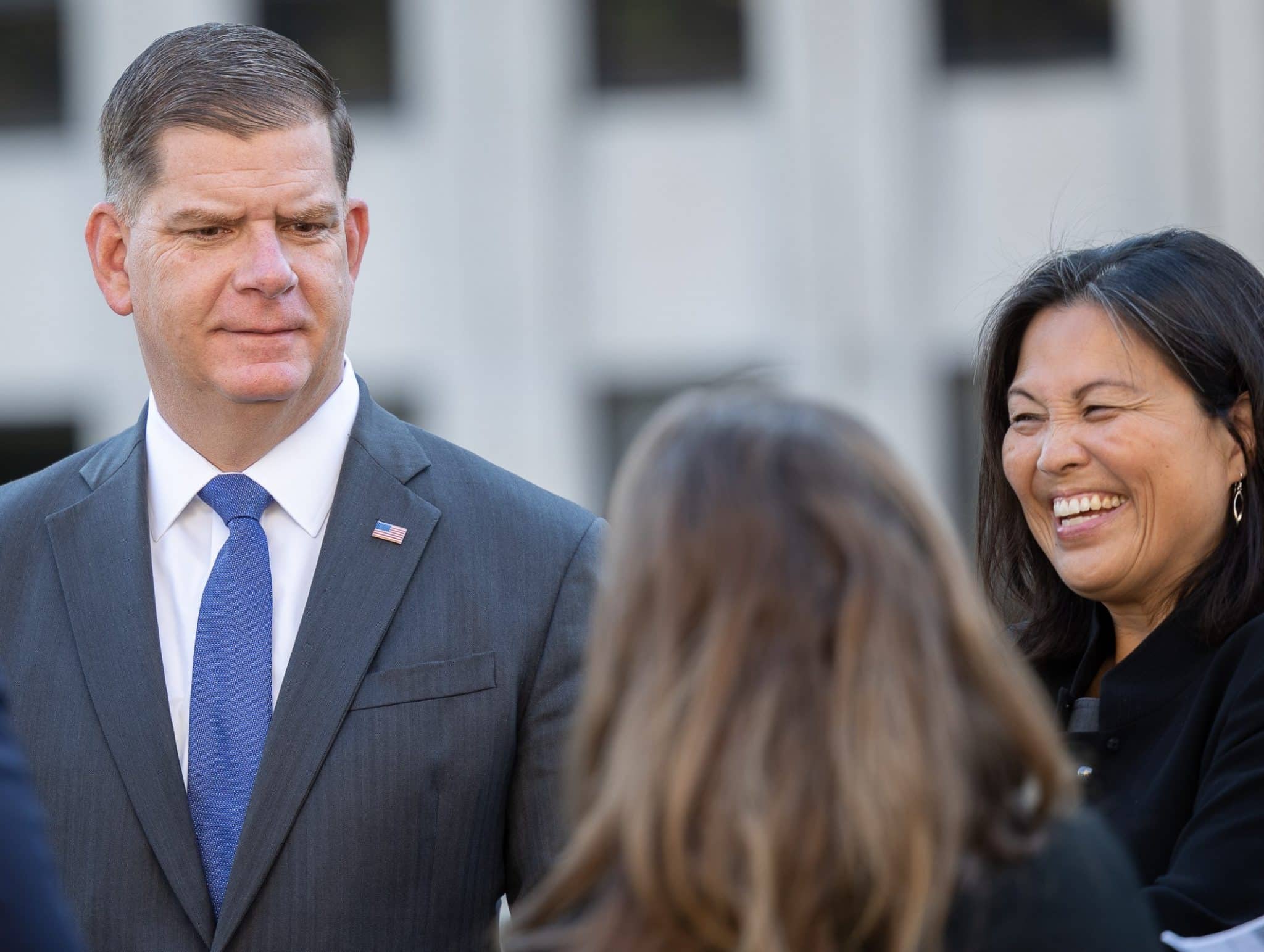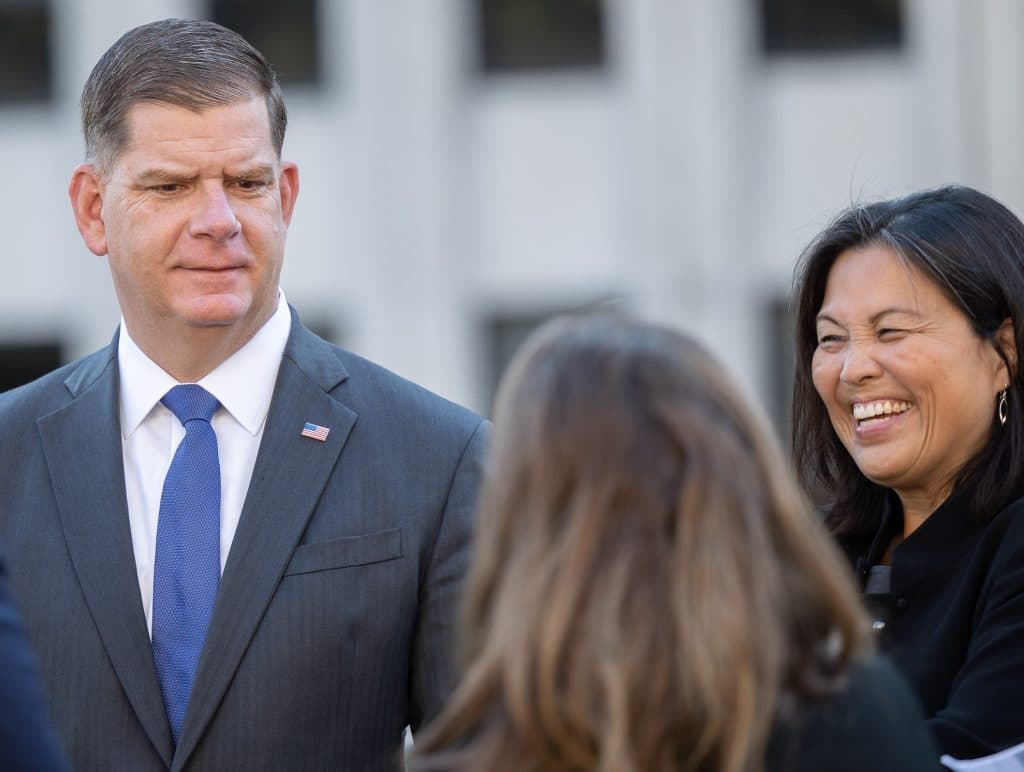 From trafficked garment workers to misclassified truck drivers, from future union apprentices to business owners who abide by the law, the record is clear: Current Deputy Labor Secretary Julie Su is the right choice to lead the U.S. Department of Labor. She has a proven track record of acting on working families' behalf – not just talking the talk – dating back to her days as a human rights lawyer.
Su began her career as an attorney working for a small nonprofit called the Asian Pacific American Legal Center, where she made headlines for a groundbreaking federal lawsuit filed on behalf of 72 Thai garment workers who were forced to work 18 hours a day in sweatshop conditions in El Monte, California. The lawsuit resulted in more than $4 million in restitution for the workers; it also kickstarted Su's career-long dedication to fighting against wage theft and worker exploitation.
"For decades Julie Su has fought tirelessly for the rights of working people, from her time as a civil rights attorney, to her tenure as California labor secretary, to her current position as United States deputy secretary of labor," SMART General President Joseph Sellers remarked at the time of Su's nomination for labor secretary. "No matter her title or role, Su works to ensure safer workplaces and stronger protections for all."
Su's time as labor commissioner and then labor secretary of California demonstrates her commitment to fighting on behalf of SMART members and workers everywhere. She worked diligently to expand apprenticeship programs for California workers who chose not to attend college, and her relentless crusade against wage theft – including California's "Wage Theft Is a Crime" campaign – led to countless workers receiving the pay they deserve. (It also rewarded employers who follow the law by cracking down on those who would exploit their way to bigger profits.) Su also recognized the pervasive, anti-worker threat posed by misclassification, filing suits against employers who categorized workers as independent contractors and deprived them of better pay, benefits and the ability to form a union.
"Workers of all walks of life have benefited from her advocacy, particularly her fierce struggle against worker misclassification and wage theft – two issues that are rampant in the construction industry," Sellers added.
As much as Su has focused on enforcing labor laws and holding bad-faith employers accountable, she has done just as much to expand opportunities and position the working class for a favorable future. As leader of California's Future of Work Commission, Su spearheaded the state's initiative to ensure workers come first in the face of future technology and policy developments. And most recently, Su worked as former Secretary of Labor Marty Walsh's right hand in spurring record job growth, nullifying the Industry Recognized Apprenticeship Programs (IRAPs) scheme, investing in registered apprenticeships and pursuing pro-labor policies that protect workers from issues like heat exposure and create good, family-sustaining, union jobs. Her emphasis on the union apprenticeship model is one that, once she is confirmed as secretary of labor, could benefit SMART for generations.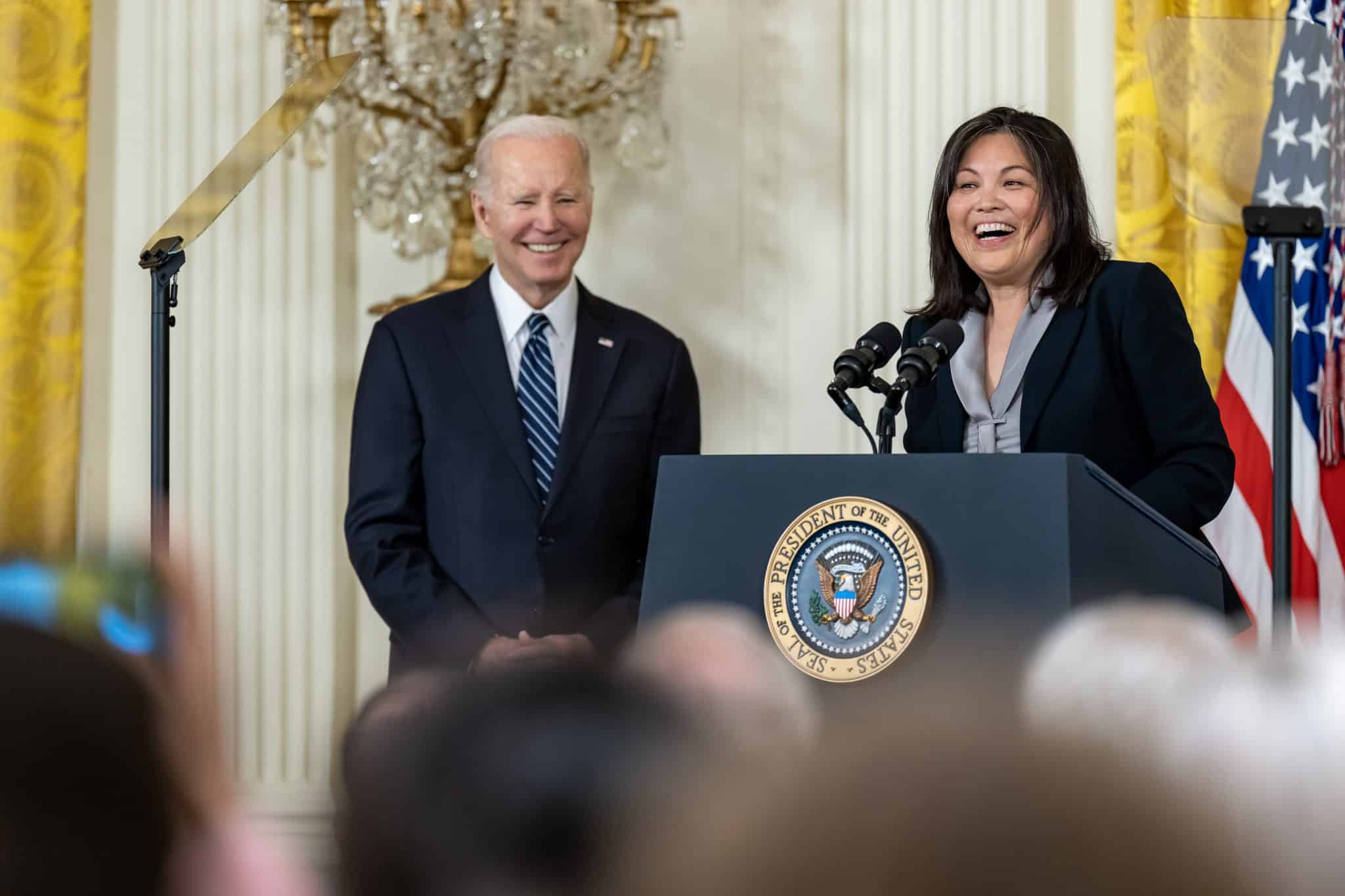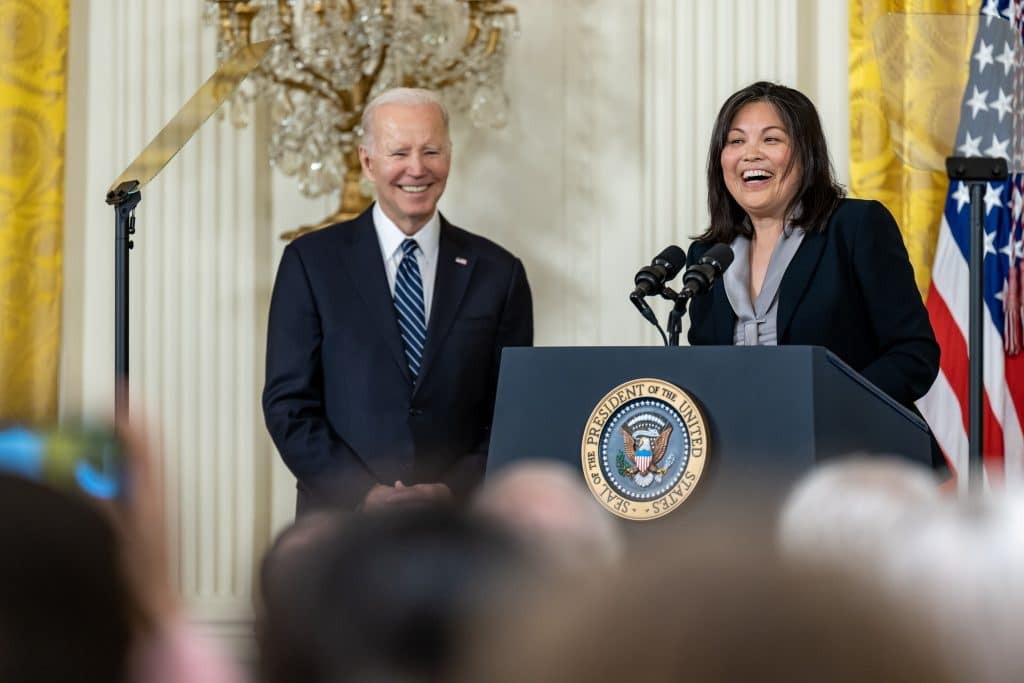 "Registered apprenticeship is one of the innovative and time-tested superhighways in the workforce development infrastructure, particularly for communities who have been excluded from good jobs for far too long," Su said in 2022.
With Su and Walsh at the head of the Department of Labor, the United States' economy experienced unprecedented growth, including the addition of 12.6 million jobs and the lowest unemployment rate in 50 years. This success, as well as years of working with employers and employees alike to pursue mutual prosperity, has led to Su's nomination being endorsed by business groups like Small Business Majority and the Los Angeles Chamber of Commerce, as well as labor unions like SMART, North America's Building Trades Unions, the United Mine Workers of America, the International Association of Fire Fighters, the International Brotherhood of Electrical Workers and many more.
"She has demonstrated her willingness to stand with workers and SMART members since joining the Department of Labor, helping spearhead this administration's focus on building an economy from the bottom up and the middle out," Sellers concluded in his statement. "We look forward to working with her to advance the interests of our members and the working class, and we urge the Senate to swiftly confirm Julie Su as United States secretary of labor."