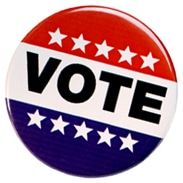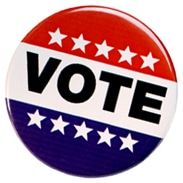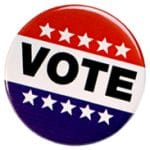 You can't vote often on Election Day, Nov. 6, but you can vote early.
Most states permit early voting by those who may not be near their voting location on Election Day.
For UTU members who work unconventional hours and are frequently at away-from-home terminals, early voting assures you will be able cast a ballot.
Early voting is different than casting an absentee ballot.
To determine if your state permits early voting, and to view the instructions and dates for casting an early ballot, click on the following link and scroll down to your state:
http://www.longdistancevoter.org/early_voting_rules#.UGBaipgzK5R
There is also time, in most states, for requesting an absentee ballot. For more information on obtaining an absentee ballot, click on the following link and then click on your state:
http://www.longdistancevoter.org/absentee_ballots
This may be the most important election in the careers of transportation workers and their families. Don't allow others to determine your future.
Also, if you are voting absentee by mail, note that your ballot might need extra postage. 
Many absentee ballots for the Nov. 4 presidential election are so long and weigh so much that mailing them back to elections supervisors requires extra postage, in many cases. 
The U.S. Postal Service generally returns mail with insufficient postage to the sender, but that can take days.
Mailing costs vary, depending on everything from the size of the envelope to the weight of the paper. Check with your local postal authorities for proper postage.