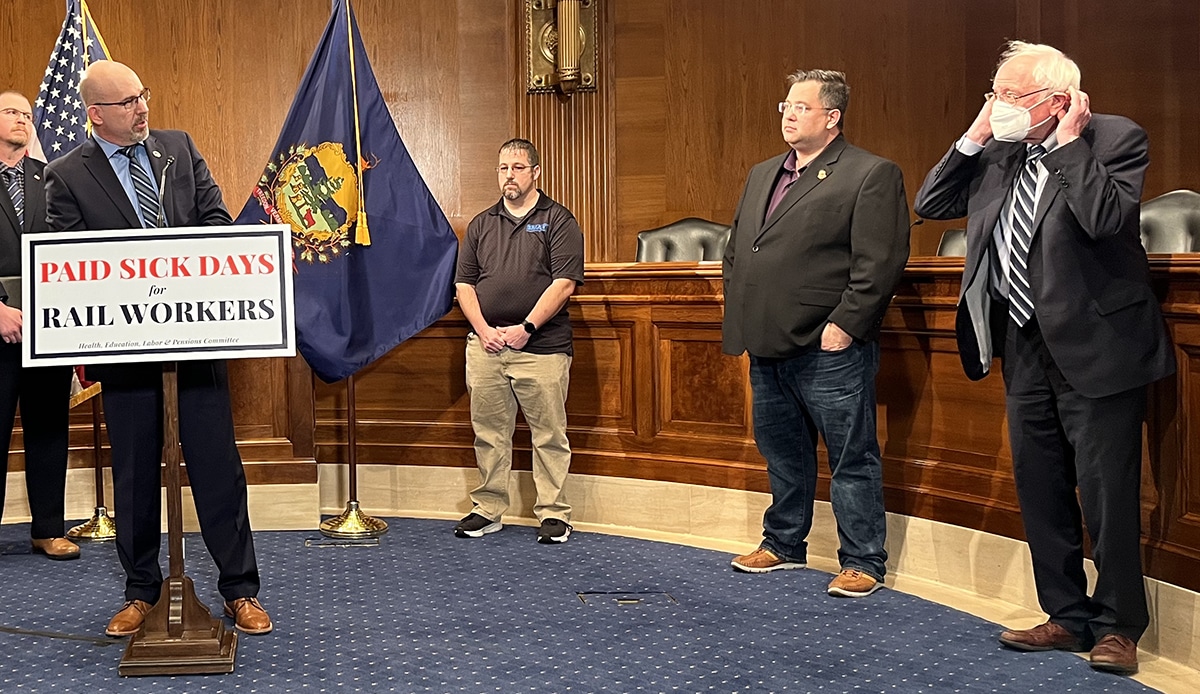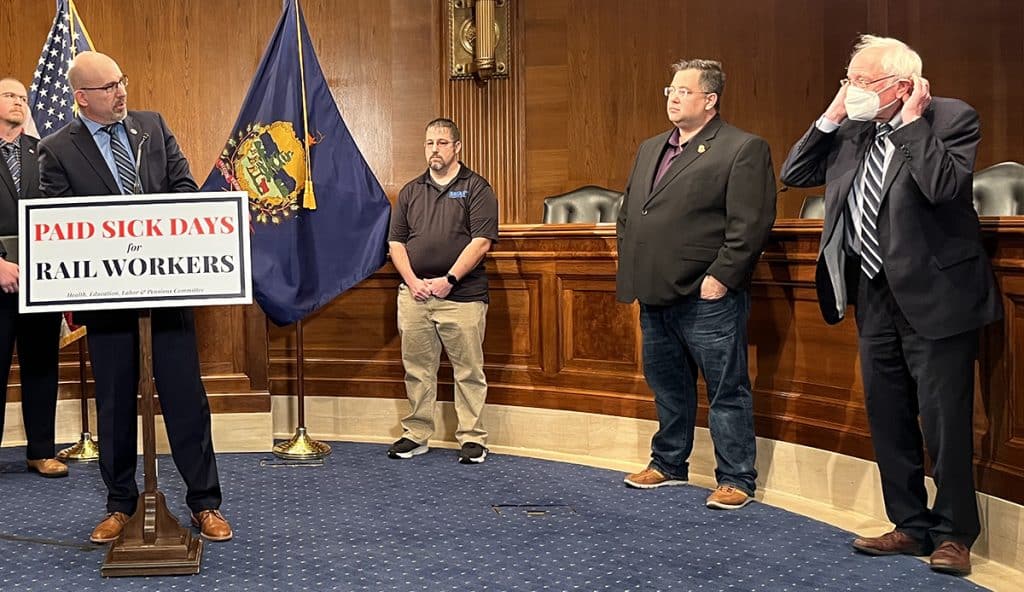 SMART Transportation Division President Jeremy Ferguson and Adam West, secretary and treasurer of SMART-TD Local 744 in Lafayette, Ind., served as speakers during a press conference Feb. 9 demanding that rail companies provide seven days of paid sick leave to workers organized by U.S. Sens. Bernie Sanders and Mike Braun.
Both senators were among a majority that supported a sick leave measure in December that was blocked by filibuster.
"We are here today to send a very strong message to the CEOs in the rail industry, and that is that the American people are sick and tired of the type of corporate greed we are seeing in that industry," Sanders, a Vermont independent who spearheaded support for a bill guaranteeing paid sick time. "At a time of record-breaking profits, that industry can and must guarantee at least seven paid sick days to every rail worker in America. In the year 2023, that's not a whole lot to ask."
Indiana Republican Sen. Braun framed it as a moral, correct and common-sense choice for business owners to take care of employees, treat them like family and help in worker retention.
"When I heard you didn't have a guaranteed sick day, I wondered how could you get by with that in this day and age? You don't know when you're going to get sick," Braun said. "It's going to be an issue on keeping employees long-term."
"Most of this stuff should be natural, and if you do it, it's in the best interest of your company, long term."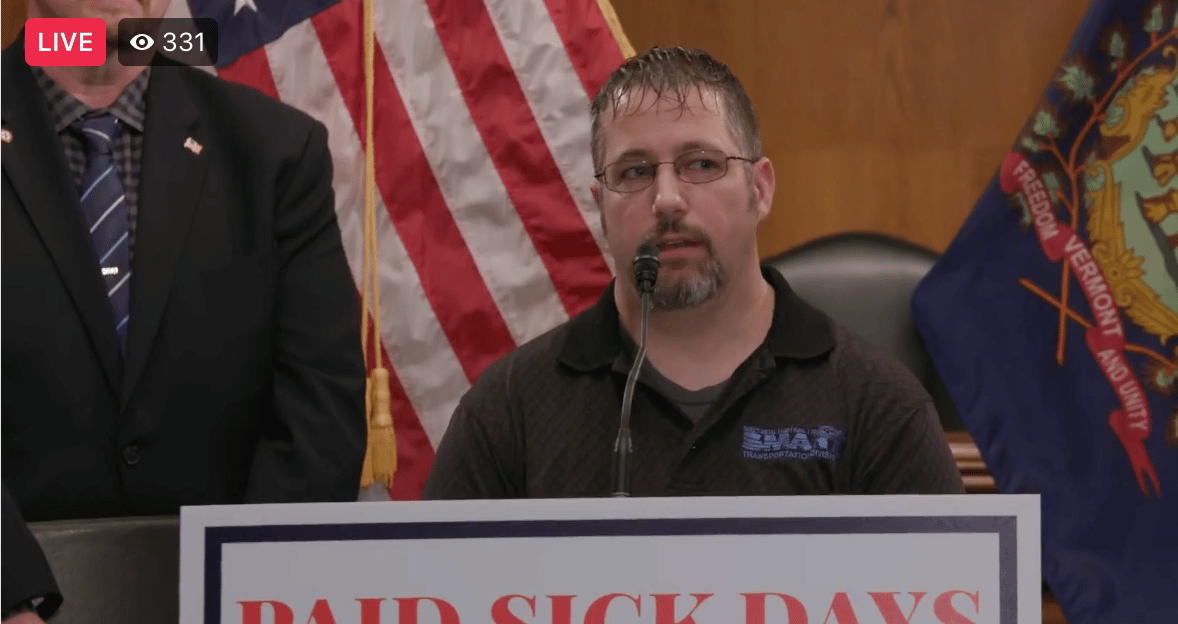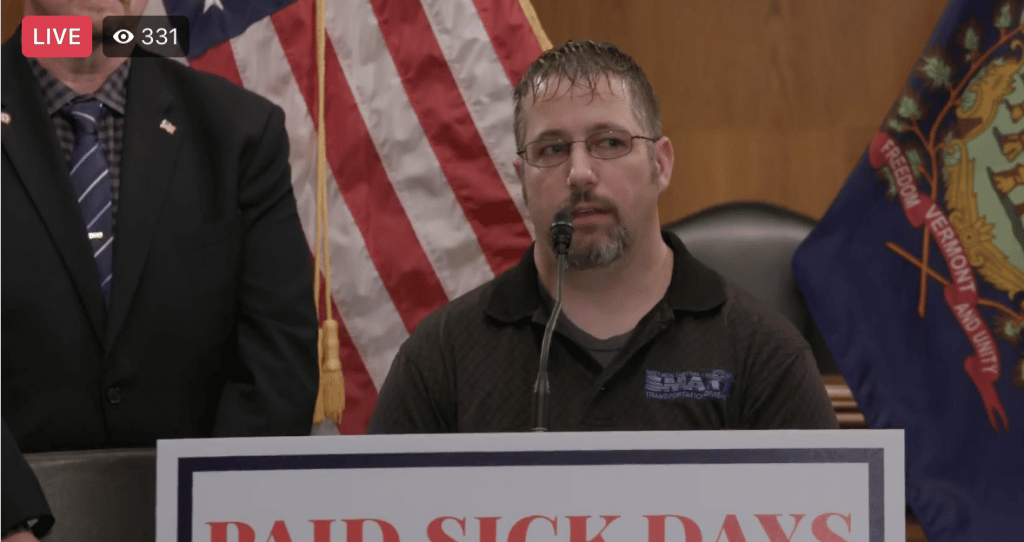 Adam West of Local 744, the S&T out of Lafayette, Ind., and a 18-year conductor/engineer, stated the situation for workers in the operating crafts very plainly.
"When they get sick, they have to make a decision," between working sick or facing the attendance policy of their carrier," West said. "You are not going to get the preventive health care you need to stay healthy."
President Ferguson thanked both senators for their ongoing support during last year's contract impasse.
"This is a fight that needs to continue, and it is a challenge for all of us union leaders with the railroads, both freight and passenger because historically nobody has had paid sick leave," President Ferguson said.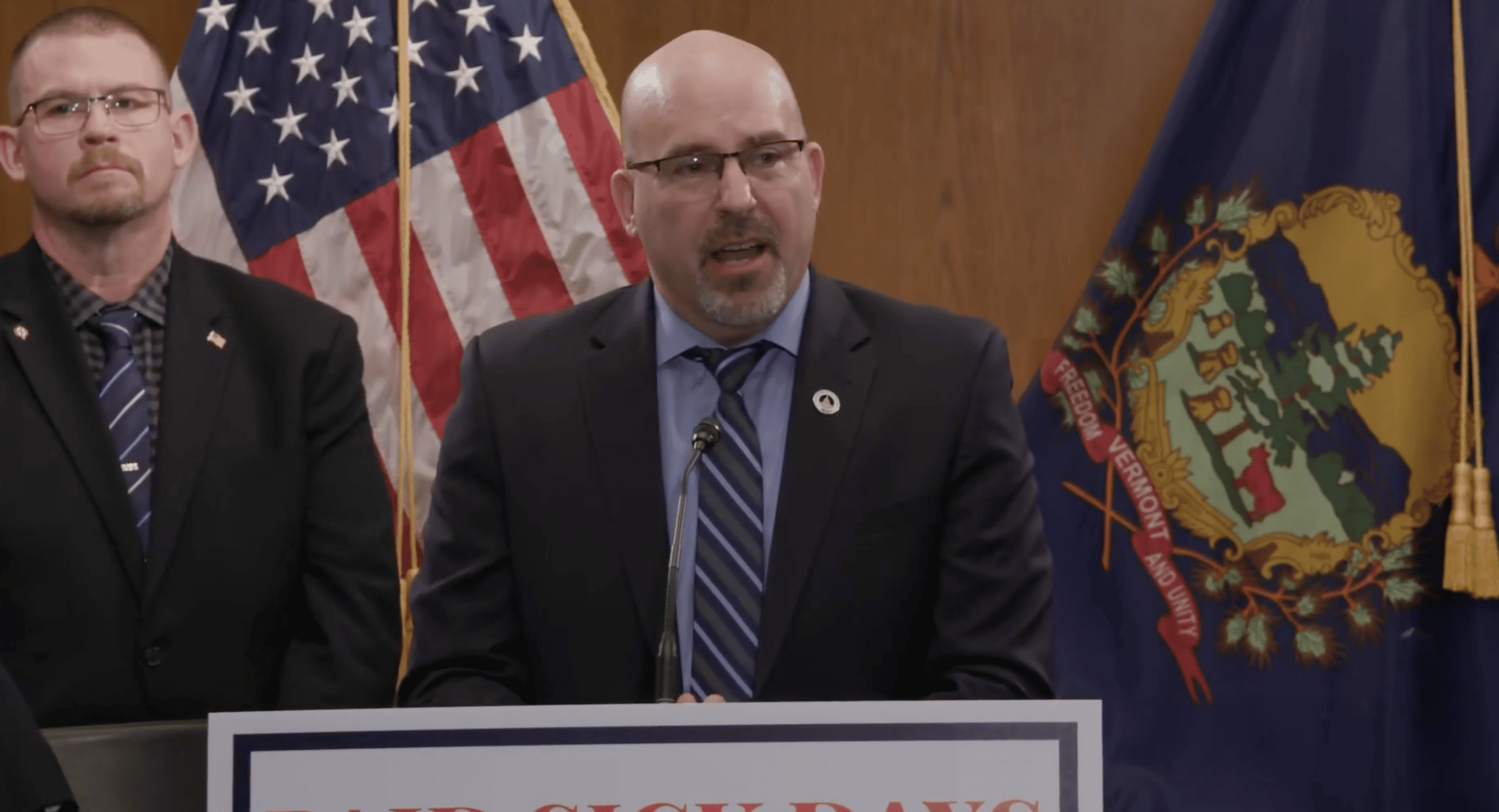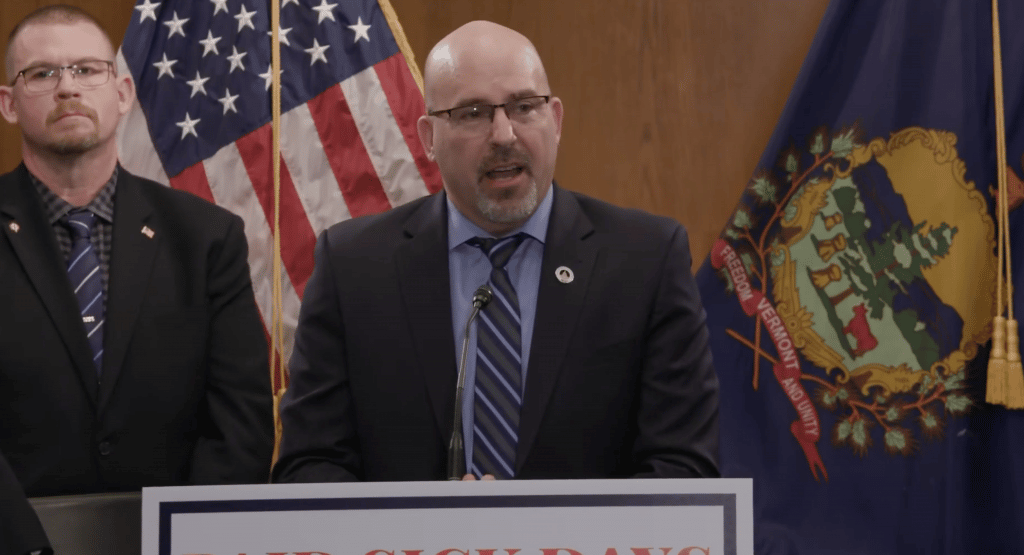 Six Class I railroads last year spent $20 billion (not including CSX) on buybacks and dividends — $5 billion more than pay and benefits for the entire rail workforce, Sanders said. Plus, rail CEOs made $175 million in three years in a period after cutting 30 percent of its workforce while they implemented Precision Scheduled Railroading.
"They are doing extremely well and what did they do with those record-breaking profits? Did they spend it on making the rail industry safer? No they did not do that.  Did they spend that money on improving the horrendous working conditions today in the rail industry? No they didn't do that," Sanders said.
Harsh attendance policies put in place to force workers to do more with less, a key component of Precision Scheduled Railroad remain intact and have not yet been dismantled.
"Everybody's seen how difficult it was for our operating employees to have scheduled days off, period," President Ferguson said. "That is what we're up against, so to continue now that the national contract dispute behind us, to see thatenergy still coming from our senators, still behind rail labor, not forgetting how bad it was last year … we are very, very thankful for that."
"People around the countries are seeing what these workers have to go through. We surely will bring legislation to the floor."
Sanders, chair of the Senate Health, Education, Labor and Pensions Committee, sent a letter Feb. 8 to the CEOs of six Class I rail CEOs urging them to follow the lead of CSX, which made inroads to providing paid sick time to a limited group of 5,000 workers. The White House and DOT are also involved in ongoing talks with rail executives.
"I have news for executives in the rail industry," Sanders said. "If they think that those of us in Congress who voted for seven paid sick days for workers are going to forget this issue, they got it wrong."
Also speaking was President Greg Regan of the Transportation Trades Department, AFL-CIO, BMWED President Tony Cardwell, BRS Vice President Doug VanderJagt, BLET Vice President Vince Verna, and National Association of Chemical Distributors President Eric Byer.